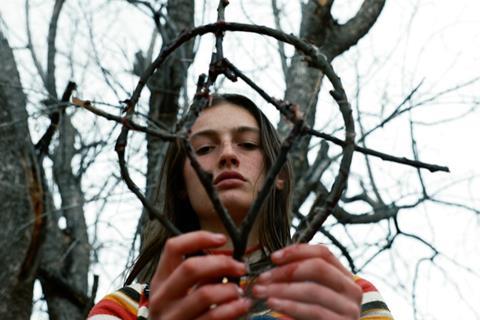 New York and Los Angeles-based arthouse genre sales company Yellow Veil has reported a strong buyer reponse at EFM to Hellbender and The Spine Of Night starring Richard E Grant and has closed territories on both titles.
Fantasia 2021 premiere Hellbender starring Zelda Adams, Lulu Adams and Toby Poser has gone to I-On New Media for German-speaking Europe, Kinologistika for CIS and Baltics, Mi Media International for Malaysia and streaming platform Vivarto for Poland. Talks are ongoing for all of Latin America, Spain and Portugal.
John Adams, Zelda Adams and Poser co-directed the story about a teenager with a rare illness who lives with her mother on a mountaintop and comes to question the circumstances of her confinement and her family's legacy. Shudder holds US rights.
Meanwhile SXSW 2021 premiere and genre animation The Spine Of Night directed by Philip Gelatt and Morgan Galen King has sold to Koch Films for Germany, Wild Duck for Spain, Velvet Spoon for Poland, and French genre-focused SVOD platform Freaks ON for France and Belgium.
Freaks ON also acquired Matthew Pope's Fantasia 2019 premiere Blood On Her Name, Tilman Singer's Luz which premiered in Perspektive Deutsches Kino at the 2018 Berlinale, and Patrick Picard's horror The Bloodhound.
RLJE Films holds North American rights to The Spine Of Night, which is inspired by the cult work of animators Ralph Bakshi and Frank Franzetta and takes place in a fantasy land where a dark force is unleashed sending mankind into an age of ruin. Grant leads the voice cast alongside Lucy Lawless, Patton Oswalt, Betty Gabriel, Joe Manganiello and Larry Fessenden.