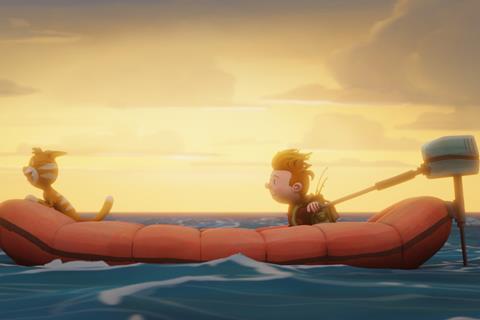 Nicola Lemay's 3D feature animation Felix And The Hidden Treasure (also known as Felix And The Treasure Of Morgaa) has been acquired by a raft of international buyers in deals done by Montreal-based sales outfit Attraction Distribution.
It has sold to Russia (Tenletters), Middle East (Front Row), Australia/NZ (Rialto), Benelux (ITA), the Baltics (Esti Films) and Africa (TRD), in addition to previously announced sales including to the UK, US and Spain.
The film, made through 10th Ave Productions, opened the Montreal International Children's Film Festival earlier this year and was released theatrically in Canada in February.
Felix And The Hidden Treasure is the story of a 12-year-old boy who sets off to find his missing-at-sea father accompanied by a retired fisherman. Their journey leads them to an island ruled by tyrant Morgäa, keeper of a priceless treasure.
The film joins further family titles on Attraction's slate, including new animated project Beluga Blues, also made through 10th Ave Productions and due for delivery next year, and Scandinavian animated feature The Ape Star, directed by Linda Hambäck.