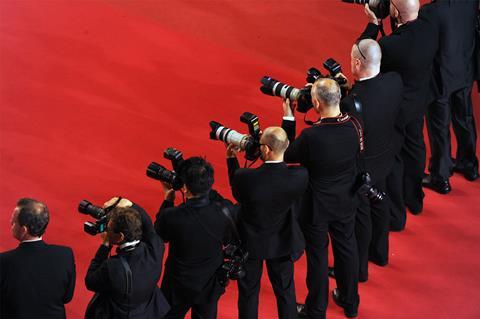 Figures from the film festival community have let out a collective howl of frustration over the growing issue of 'scam' festivals.
Festival portal FilmFreeway, which allows filmmakers to submit projects to more than 7,000 global events, has de-listed 42 international festivals in the past few years.
'Scammers' are believed to set up fake festivals, upload them to portals such as FilmFreeway and take small submission fees for filmmakers to submit their work. But the 'scammers' allegedly never watch the films and there is no proof the festivals even exist.
Others indicate to filmmakers they have won a prize and at that point ask for a fee, before falling quiet.
Cath Le Couteur, co-founder of UK-based independent film network Shooting People, said festival programmers are reporting an increase in these non-legitimate festivals, adding: "In some instances, no festivals even take place and no content is watched."
The issue took centre stage at the recent Short Film Conference in France, according to Katie McCullough, who runs Festival Formula, an organisation that advises independents on festival strategy.
"This problem is always on the tip of everyone's tongue," she told Broadcast.
"It's horrible to know these fraudulent film festivals are out there while you're busting a gut running a legitimate operation."
McCullough said the advent of the digital age has "opened up the trapdoor for festivals to exist online but not physically happen".
"Also wrapped up in this is the fact that some legitimate festivals don't send out rejection emails anymore – so 'scammers' can go undetected," she added.
"It's normal nowadays to pay 30 quid and not hear back from a festival, which wasn't the case 15 years ago."
Broadcast has spoken with several people from the independent filmmaking community who had experienced problems with 'scammers'.
One entered a children's film festival in Spain and was told they had won a prize but needed to send €350 (£310) to receive a trophy. The filmmaker offered to fly to Spain to pick up the trophy in the hope there would be a ceremony but was repeatedly pushed back, before the festival operator disappeared altogether.
Following several complaints, FilmFreeway de-listed the festival.
Regulation question marks
There is a conversation taking place about the establishment of a regulator to better police the film festival sector, according to McCullough, but this is complicated by the fact that many festivals are small and take a grassroots approach.
"Those festivals we love are tiny, homely one-man bands and a regulator may put a stop to these," she added.
McCullough urged filmmakers to become wiser to the problem and only submit projects to festivals that they trust and are properly validated.
The International Federation of Film Producers' Association (FIAPF) is the industry body tasked with overseeing international film festivals, however they only oversee the major events (such as Cannes, Berlin and Venice). As of 2018, only 46 international film festivals were accredited by the FIAPF.
A spokesman for FilmFreeway said the outfit uses anti-fraud software to help track down fraudulent events, while 'online-only' festivals are no longer allowed in its directory.
"With more users than any website of its kind in the world, there are always going to be bad apples that attempt to game the system," he added. "That is why we have implemented a strict deactivation policy for festivals that do not act in good faith or fail to adhere to their promises to filmmakers."
FilmFreeway is now the largest major portal of its size, following Amazon's recent closure of its Without a Box offering.
This story first appeared on Screen's sister site Broadcast.