Michael O'Shea's debut to world premiere next week at Cannes Film Festival.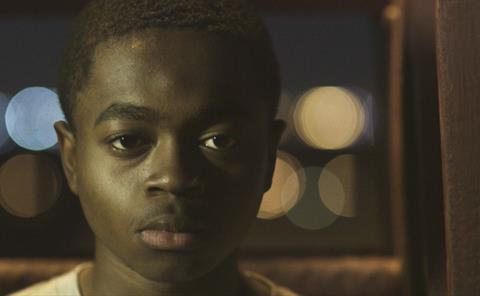 French distributor ARP has acquired Michael O'Shea's drama-horror The Transfiguration from Protagonist Pictures, a week before its world premiere at Cannes in Un Certain Regard.
The film stars newcomer Eric Ruffin alongside Chloe Levine, who made her film debut in Hilary Brougher thriller Innocence (2014) and has been cast in the next season of Netflix's House Of Cards.
Producer is Susan Leber, whose credits include Sundance winner Down To The Bone directed by Debra Granik and Ti West's first feature The Roost. She was also supervising producer on Gillian Robespierre's comedy hit Obvious Child.
O'Shea both wrote and directed this New York story of love, loss and obsession. The story centres on a teenage outsider (Ruffin) who takes refuge from bullies in the apartment he shares with his older brother. To escape his solitude, he immerses himself in the world of the vampire. A chance encounter with a new neighbor (Levine) leads him to develop new feelings but it may not be enough to quash his dark urges.
The deal was negotiated by Protagonist Pictures' Jennifer Fattell for Protagonist Pictures and ARP CEO Michele Halberstadt.