The event will host 19 world premieres in its New German Cinema strand.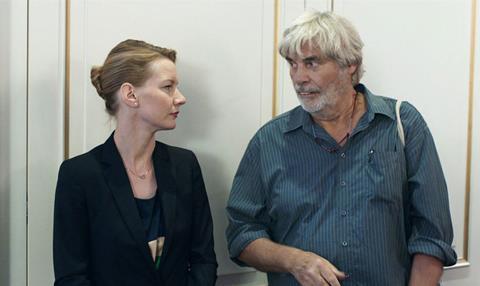 This year's Filmfest München (June 23 - July 2) will open with Maren Ade's Toni Erdmann, the Cannes Competition title that topped Screen's Jury Grid last month.
The event will also stage a retrospective of films by German director Christian Petzold.
Titles by Dani Levy, Sven Taddicken, Ana-Felicia Scutelnicu and Oliver Rihs are among 19 world premieres being presented in the festival's New German Cinema sidebar.
Swiss-born director Levy will be coming to Munich with Wunderlich's World, starring Katharina Schüttler, Hannelore Elsner and Toni Erdmann's Peter Simonischek, while Taddicken's adaptation of A.L. Kennedy's novel Original Bliss will be shown in the Bavarian capital before having its international premiere in Karlovy Vary's official competition a week later.
This year's line-up also includes a number of co-productions such as Moldovan filmmaker Ana-Felicia Scutelnicu's Anishoara, a second collaboration with Germany's Weydemann Bros. following her debut Panihida, Romanian-born Anca M. Lazarescu's feature debut That Trip We Took With Dad, a German-Hungarian-Romanian co-production, and Soleen Yusef's collaboration between Germany and Kurdistan, House Without Roof.
Moreover, Cologne-based Augenschein Filmproduktion will be in town with police thriller Volt by Tarek Ehlail, while Oliver Rihs' latest feature, the bittersweet comedy Monkey King, will also premiere in the sidebar, as will Austrian director Jakob M. Erwa's third feature, the coming-of-age tale Centre Of My World.
This year will see a three-person FIPRESCI critics jury awarding its prize to one of the films screening in this showcase for the second time after 2015, and prizes will be presented to the best newcomers in the categories of Director, Producer, Screenwriter, and Actor in the German Cinema New Talent Awards.
Further highlights at this year's edition of the Filmfest include a retrospective devoted to the work of Kurdish director Bahman Ghobadi, with the European premiere of his latest film A Flag Without A Country, and the presentation of the CineMerit Award to actress Ellen Burstyn.