EXCLUSIVE: Coproduction Office confirms raft of pre-sales on the Un Certain Regard title.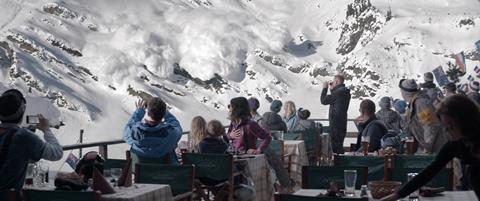 Force Majeure, Ruben Ostlund's Un Certain Regard title that receives its premiere at the Cannes Film Festival today (May 18), has been sold to major territories throughout Europe.
The Swedish auteur's family drama, set in the wake of an avalanche, has been sold by Philippe Bober's Coproduction Office to Benelux (Lumiere), Switzerland (Look Now), Denmark (Ost For Paradis), Sweden (Tri Art), Norway (Arthaus) and the Baltics (Black Hand/Must Käsi).
The film, which stars Johannes Kuhnke, Lisa Loven Kongsli, Clara Wettergren and Vincent Wettergren features a much-talked about scene in which a man cries uncontrollably for several minutes.
In Cannes, Coproduction Office is also handling The Rossellini Project - its collection of 10 newly restored and digitized films by Italian master Robert Rossellini.
After screening at festivals in recent years, the final restored title in the collection - La Paura (1954) – screens in Cannes Classics here.