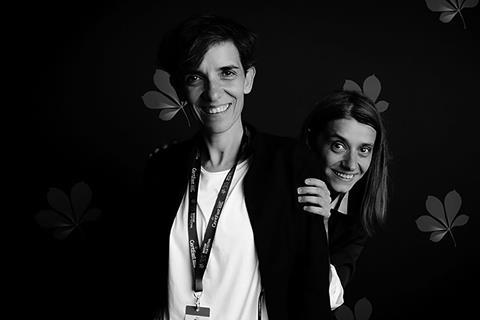 Bulgarian filmmakers Mina Mileva and Vesela Kazakova received the top award at Trieste's When East Meets West (WEMW) co-production market, which ran 19-21 Jan.
The duo were awarded the Film Center Serbia Development Prize for their second fiction project, Women Do Cry, which follows their fiction debut Cat In The Wall, which premiered at Locarno last year.
Based on true events and Kazakova's own family history, the new feature "will encompass what being a woman means in the backdrop of funny and absurd contradictions in current Bulgarian society," according to the two filmmakers.
Meanwhile, the Flow Post-production Award went to the Bulgarian-born renowned photographer Pepa Hristova for her documentary Strandzha, about one of the oldest border regions in Europe between Bulgaria and Turkey. The debut is being produced by Hamburg-based Fünferfilm with Bulgaria's Agitprop.
The European Women's Audiovisual Network Best Woman Director Award was presented to Armenian writer-director Mery Aghakhanyan's feature debut Irene's World, to be produced by Armine Anda's Yervan-based Hoshkee Film.
Hungarian-Romanian filmmaker and visual artist Cristina Grosan and her screenwriter Klára Vlasáková were selected to attend a Pop Up Film Residency for her second feature Ordinary Failures. The female-driven apocalyptic story is to be produced by Marek Novák's Xova Film.
Moldovan producer Ion Gnatiuc - who founded his documentary production company Niste Filme in 2018 - was chosen to participate in the EAVE Producers Workshop next year. Gnatuc and director Raisa Razmerita had come to Trieste to pitch the documentary project Electing Miss Santa about a woman from a Moldavian village struggling to become independent from her mother and deciding to run for mayor against her family's wishes.
The 2020 co-production forum presented 24 projects - fiction films and documentaries - to a professional audience of sales agents, festival representatives, film funders and potential co-producers.