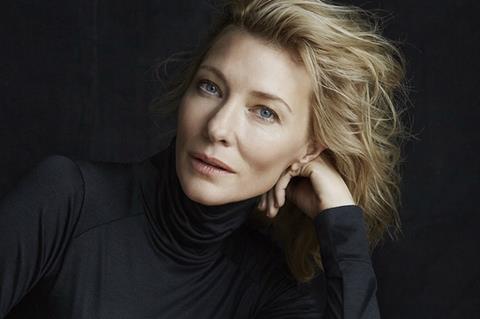 Signing on for her first role in US television, Cate Blanchett is set to star in Mrs America, a limited series ordered by the FX cable network about the struggle for equal rights in 1970s America.
The nine-episode series, produced by FX Productions and scheduled for 2019, is created and written by Emmy-winning Mad Men writer Dahvi Waller, who will also serve as showrunner and as an executive producer along with Stacey Sher, Coco Francini, and Blanchett.
Blanchett will play conservative activist Phyllis Schlafly, who led an unexpected backlash against the movement to ratify the US Equal Rights Amendment. Portraying other real-life characters including feminists Gloria Steinem and Betty Friedan, the series will explore how the culture wars of the 1970s gave rise to the Moral Majority and changed the US political landscape.
Blanchett's last recurring TV role was in1995 Australian mini-series Bordertown, though she is set direct upcoming Australian series Stateless. For the big screen, she recently finished shooting Richard Linklater's Where'd You Go, Bernadette.
FX Networks and FX Productions CEO John Landgraf commented: "Cate Blanchett is one the great actors of our time – and we are truly honoured to have her star in Mrs America. We have no doubt that Cate is the perfect actor to play the role of Phyllis Schlafly, who was one of the most polarising and fascinatingly complex figures of the seventies for her opposition to and role in defeating the Equal Rights Amendment, which to this day has never been ratified. Dahvi Waller's scripts are extraordinary, and I'm thrilled to re-unite with my former Jersey TV partner Stacey Sher, and commend her on assembling such a dynamic foursome of gifted, female, artist-producers to take on this timely story."
Two-time Oscar-winner Blanchett added: "I feel privileged to have this opportunity to collaborate with Dahvi, Stacey and Coco under the robust and fearless FX umbrella. I am extremely excited about delving into the material as there couldn't be a more appropriate time to peel back the layers of this recent period of history, which couldn't be more relevant today."