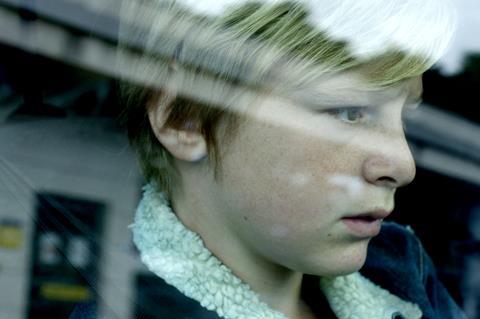 Celluloid Dreams has unveiled a raft of deals on its award-winning early autumn festival titles including Custody, Nico, 1988, Outrage Coda and Ravens.
The Paris-based company revealed it has sold French director Xavier Legrand's divorce drama Custody to some 20 territories following its Silver Lion win for best director and best first film at Venice.
It was acquired for Italy (Nomad/Europictures/PFA), Latin America (Impacto), Australia (Palace Films), French-speaking Canada (A-Z Films), Korea (Pancinema), Hong Kong (Golden Scene), Singapore (Anticipate Pictures), Taiwan (Spotlight Pictures), Switzerland (Agora Films), Portugal (Midas), Czech Republic (Artcam), ex-Yugoslavia (Demiurg), Hungary (Mozinet) Romania (Independenta), the Baltic (Kino Pavasaris) and Israel (Shoval Film).
Previously announced deals include to France (Haut et Court), UK (Picturehouse), Spain (Golem), Benelux (September Films), Greece (Weird Wave), Poland (Solopan), Turkey (Filmarti) and China (DDDream).
Custody was among five titles on the Celluloid slate premiering at Venice this year alongside Lean On Pete; Nico, 1988, Outrage Coda and Emma. Beyond Venice, the company also represented five films at Toronto, four films in San Sebastian and had seven titles screening at the BFI London Film Festival.
Other Venice deals
In other Venice-related deals, Susanna Nicchiarelli's biopic Nico, 1988, revolving around the Andy Warhol muse in later life, also scored fresh deals after its best film win in Venice's Orizzonti section and critical praise for Trine Dyrholm's performance in the lead role.
The film sold to France (Kinovista), Canada (Films We Like), Brazil (Supo Mugnam) and China (DDDream) in addition to the previously announced acquisitions for the US (Magnolia) and Italy (I Wonder).
Celluloid also announced new sales on Takeshi Kitano's Outrage Coda – which grossed $10m in its first two weeks on release in Japan by Warner Bros. Japan and Office Kitano – to France (E-Cinema), Italy (One Movie), Spain (Mediatres), the CIS and Baltics (Maywin) and ex-Yugoslavia (Discovery).
Silvio Soldini's Italian drama/romance Emma, which has grossed more than $1.4m in the director's home territory since its release in September, has also clinched new deals to Austrian (Polyfilm) and France (E-Cinema).
These are in addition to previously announced deals to Australia (Palace Films), Benelux (Cherry Pickers), Latin America (Impacto), China (DDDream), Japan (Mancy's Entertainment and Taiwan (Joint Entertainment).
The company also confirmed it has sold out on Andrew Haigh's Lean On Pete, for which lead actor Charlie Plummer won best young actor at Venice.
Previously announced key deals for the title, sold jointly with The Bureau Sales, include to North America (A24), the UK (Curzon), France (Ad Vitam), Japan (Gaga), Australia (Transmission), Latin America and Spain (Sun), Italy (Teodora) and Switzerland (Filmcoopi). Focus Features have acquired the film for Germany, Scandinavia and South-east Asia.
Other festivals
Celluloid Dreams already had a good run at a number of other September festivals.
French director Marine Francen's debut feature The Sower, which won best film in San Sebastian's New Directors Competition, has sold to France (ARP), Spain (Bteam) (Spain), Greece (Filmtrade) and the Baltics (Kino Pasaka).
Swedish director Jens Assur's debut feature Ravens, a tough father and son tale set against the backdrop of a farm, which premiered at Toronto before heading to San Sebastian, London and Busan, has sold to North America (Gravitas), France (E-Cinema) and China (DDDream). Triart has released the film in Assur's native Sweden.
Celluloid also unveiled sales on Jonas Matzow Gulbrandsen's gothic thriller Valley Of Shadows to North America (Gravitas), Weird Wave (Greece), and China (DDDream). Another World Entertainment released the film in Norway.
The company also announced new sales on Cannes Critics' Week title La Familia to Eastern Europe (HBO), China (DDDream), France (Mag Distribution) and Sweden (FilmCentrum).
The company has also achieved deals on feature-length animation Tehran Taboo to a number of European territories including France (ARP), Germany (Camino), Austria (Filmladen) and Switzerland (Praesens) and Eastern Europe (HBO). Kino Lorber will release the film in the US at the beginning of 2018.
Dusti Guy Defa's Sundance title Person To Person, which premiered internationally at Locarno over the summer, has sold to France (UFO), Eastern Europe (HBO), Turkey (Fabula), China (DDDreams) and India (Pictureworks).