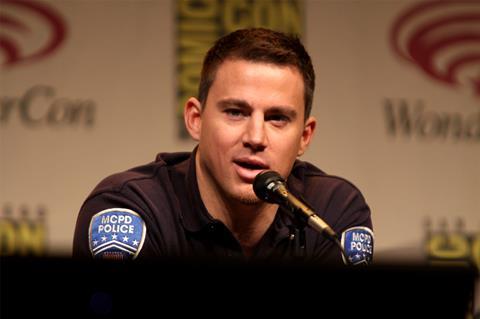 Channing Tatum has pulled his sex abuse drama from The Weinstein Company in light of allegations against co-founder Harvey Weinstein.
Tatum and business partner Reid Carolin were set to make their co-directorial debut on the adaptation of Matthew Quick's novel Forgive Me, Leonard Peacock.
Tatum and Carolin had been developing the story at TWC about a teenager and sexual abuse victim who plans to kill his best friend and himself.
"The brave women who had the courage to stand up and speak their truth about Harvey Weinstein are true heroes to us," Tatum said in a post on his Instagram page. "They are lifting the heavy bricks to build the equitable world we all deserve to live in.
"Our lone project in development with TWC – Matthew Quick's brilliant book, Forgive Me, Leonard Peacock – is a story about a boy whose life was torn asunder by sexual abuse. While we will no longer develop it or anything else that is property of TWC, we are reminded of its powerful message of healing in the wake of tragedy.

"This is a giant opportunity for real positive change that we proudly commit ourselves to. The truth is out – let's finish what our incredible colleagues started and eliminate abuse from our creative culture once and for all."