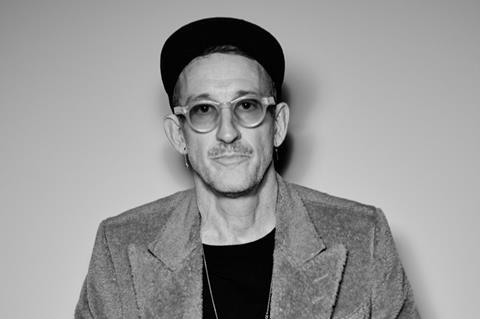 Chernobyl director Johan Renck is planning a feature film about the last days of Iraqi dictator Saddam Hussein.
Renck and producer Michael Parets' Fremantle-backed production outfit Sinestra is adapting Will Bardenwerper's book, The Prisoner in His Palace, an account of the 12 US soldiers who guarded Saddam Hussein in the months before his execution.
The Prisoner in His Palace will be produced by Parets and Renck for Sinestra in partnership with Fremantle and is being developed for Renck to direct. Bardenwerper, a former Airborne Ranger-qualified infantry officer, will serve as executive producer.
Author and screenwriter Darby Kealey is set to adapt the book, which is co-represented by Zoë Pagnamenta and Anonymous Content.
The Prisoner In His Palace is woven from multiple first-hand accounts and explores the two very different Saddams coexisting in one person: the defiant tyrant who uses torture and murder as tools, and a shrewd but contemplative prisoner who exhibits surprising affection, dignity, and courage in the face of looming death.
Renck most recently directed the feature film Spaceman which will be released by Netflix later this year starring Adam Sandler, Carey Mulligan and Paul Dano.
Parets said: "Will Bardenwerper astonished us with his fearless examination of the paradox that was Saddam Hussein. While not shying away from the profound cruelty of Saddam's reign, Will ushers us into unsettling intimacy with the perplexingly real human being behind the sceptre."
Christian Vesper, CEO of global drama at Fremantle commented "The Prisoner in the Palace is a fascinating and intimate portrait of one of history's most infamous and controversial figures, told through the eyes of his captors. Michael and Johan are the perfect creative team to bring Will Bardenwerper's unique and powerful human story sensitively to the screen, and we are so excited to partner with them on this exceptional film."