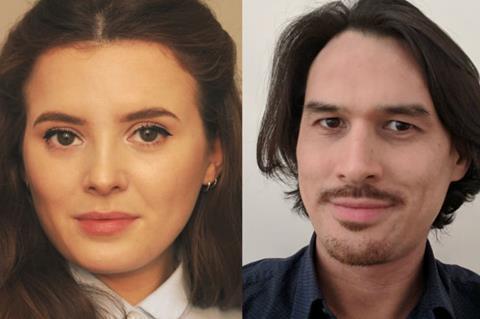 Several industry executives have joined the BFI's newly-launched £57m pilot fund for children's programming.
The BBC's John Knowles and Hesham Sabry and Disney Channel EMEA's Harriet Williams are among six hires at the Young Audiences Content Fund (YACF), which officially launched yesterday and is now open for applications.
Knowles will be the YACF's executive – production, while Williams takes on the same post in a development capacity. Sabry will be business affairs executive.
The other hires comprise Gill Biddle as project manager, Chandan Shergill as coordinator and Aisha Jan as administrator.
Knowles joins from BBC Children's, where he was in-house development producer for animation and puppetry.
He also worked for Irish animation house Brown Bag Films on its Nickelodeon series Princess Knight and for Factory Studios on Disney's Club Penguin TV specials and has credits for projects from Laughing Gravy Media and Impossible Pictures.
Williams comes across from Disney Channel's original programming team in Europe, where she worked on development and production of scripted live-action shows such as The Evermoor Chronicles and The Lodge.
Sabry has worked in the BBC's commercial, rights and business affairs teams for six years, while Biddle has worked as in project and production management on shows for the BBC, ITV, Smithsonian Channel and National Geographic.
Their hires come as former BBC Children's head of acquisitions and animation Jackie Edwards officially launched the three-year pilot fund for new programming for children aged up to 18.
It was created to address the historic lack of investment in kids' television in the UK, which has long been heavily reliant on the BBC. The government claims PSBs are spending roughly 40% less on children's content than in 2006.
In January, Broadcast reported that the BBC would not seek funding from the contestable pot. However, it was not clear if this was a principled stand related to philosophical disagreement with top-slicing of the licence fee, or whether it altruistically considers the contestable fund to be aimed at the commercial PSBs.
Head of fund Edwards and her team have called for applications for original programming with public service broadcast values in live-action and animation and across all genres.
To land funding, a project needs a formal broadcast commitment from a free-to-air channel, while development funding will prioritise new talent and emerging producers.
Edwards said her new hires would enable the fund to "reach and support talent right across the UK".
She added: "This fund provides a fantastic opportunity for independent producers working in young people's programming.
"I've had really positive conversations with the broadcasters, who are engaged and keen to commission new content, so I'm hugely excited about the potential of creating brilliant shows that will connect with their intended audience, who have for so long been underserved."
The Department for Digital, Culture, Media and Sport finances the fund, which is administered by the BFI.
This story first appeared on Screen's sister site Broadcast