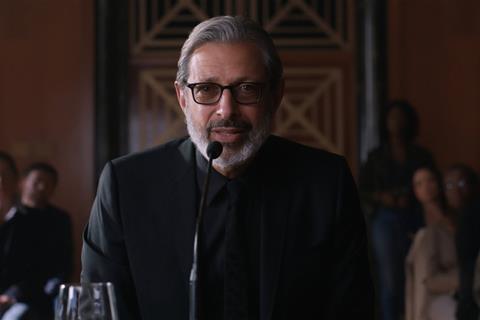 Incredibles 2 failed to topple Jurassic World: Fallen Kingdom which reigned again for the second straight week in the period of Jun 18-24.
The $84m added by Universal's Jurassic World: Fallen Kingdom represented about 60% of the week's total box office. With a 10-day total of $188.3m, it has become the third highest grossing imported film in 2018 and will soon overtake Ready Player One for second place.
Disney/Pixar's Incredibles 2 launched strongly in second with $19.3m from its three-day opening weekend, making it the best Pixar's debut in China.
Popular comedian Xiao Shenyang's directorial debut The Way Of The Bug dropped to third with $13.5m for $22.8m after 10 days.
Lobster Cop opened in fourth with $6.3m from its three-day opening weekend. Starring Wang Qianyuan and Yuan Shanshan, the cop comedy which revolves around a lobster restaurant as a cover-up to monitor a bunch of drug dealers marks the directorial debut of Dada's Dance actress Li Xinyun.
Herman Yau's Hong Kong crime thriller The Leakers fell to fifth with $4.3m for $9.2m after 10 days; ahead of Animal World which took $2.9m from previews only. The latter, which recently opened the Shanghai International Film Festival, is directed by Go Away Mr Tumor's Han Yan and stars Mr Six's Li Yifeng and Michael Douglas.
Rounding out the weekly top 10 are local comedy fantasy How Long Will I Love U on $2.2m for $126.9m after 38 days; German animation The 7th Dwarf on $1.6m for $3.3m after nine days; Disney's Avengers: Infinity War on $1.3m for $340.2m after 45 days; and Japanese director Shinobu Yaguchi's latest satirical comedy Survival Family on $0.9 from its first three days.
Wong Kar Wai's 1990 classic Days Of Being Wild, starring Leslie Cheung and Maggie Cheung, opens today - for the first time in China – through National Alliance of Arthouse Cinemas (NAAC). Other new releases include Animal World and Escape Plan 2: Hades on Jun 29.