Cold War 2 leads again; Chinese films retain dominance with eight of the top 10 slots.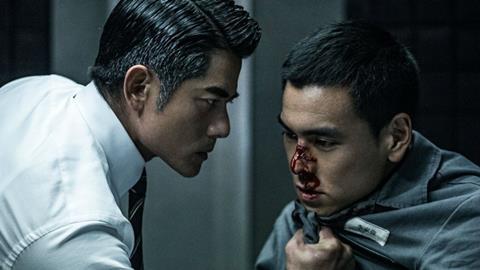 With the top three films remaining unchanged, Cold War 2 stayed atop the Chinese box office in the week of July 11-17 with $41.43m after dropping approximately 8% in its second week.
The Hong Kong crime action-thriller was pushed to second place on Friday by new release When Larry Met Mary, but climbed back to pole position on Saturday and Sunday. It has amassed $86.60m after 10 days.
Big Fish & Begonia held onto the second spot with $35.08m for $69.50m after 10 days, making it the second-highest-grossing local animation (behind Monkey King: Hero Is Back) and the eighth overall.
Local youth romance Never Gone maintained at number three with $19.37m for $46.41m after 10 days.
Four new Chinese films entered the weekly chart, making a total of eight local titles in the top 10. Romantic comedy When Larry Met Mary, starring Bao Beier and Song Jia, fared the best in fourth place with $16.38m from its three-day opening weekend.
Distributed by Huayi Bros, the directorial debut of Chinese actor Wen Zhang topped the daily chart on its opening day (Friday) but slid to second and third place on Saturday and Sunday respectively.
Chinese-Korean crime-thriller Tik Tok debuted in fifth with $7.88m from its first three days. It is directed by Li Jun and stars Wallace Chung (his third new film on release within a month) and Lee Jung-jae from South Korea.
Distributed by Wuzhou Film Distribution, action-comedy For A Few Bullets, starring Lin Gengxin and Zhang Jingchu, opened in seventh with $6.12m, while Chinese-Russian animation Sun Duck launched in ninth with $2.31m, both from their three-day opening weekend.
Local animation Rock Dog rounded up the chart with $1.79m for $5.74m after 10 days.
The only two Hollywood holdovers were Teenage Mutant Ninja Turtles: Out of the Shadows, which dropped to sixth place and added $7.26m from $57.96m after 16 days, and Now You See Me 2, which fell to eighth with $2.71m for $95.93m after 24 days.
Despite the summer blockbuster season now being in full swing, last week's box office fell approximately 17% as new releases failed to heat up ticket sales.
More Chinese titles are scheduled for this week, including Skiptrace, Summer's Desire (both July 21) and One Night Only (July 22). Adding variety to the Chinese films are The Legend Of Tarzan (July 19) and Japanese animation Doraemon: Nobita And The Birth Of Japan (July 22).