London-based visual effects company to open animation unit in Montreal and begin production on 3D feature Charming.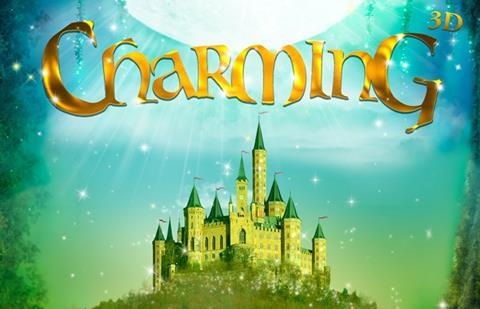 UK digital visual effects company Cinesite is to create a slate of family animation features with 3QU Media, the new CG-animation production company headed by Shrek producer John Williams and Henry Skelsy, managing partner of Fulton Capital Management.
The first project will be Charming, an irreverent animated comedy that re-imagines the tales of Cinderella, Snow White and Sleeping Beauty who discover they are all engaged to the same prince.
The film will be produced by Williams and directed by Ross Vemokur (Animal Crackerz).
Williams said: "We believe Charming can be a big commercial success and we hope this will be the beginning of a long time feature animation association between 3QU and Cinesite's super talented artists, technicians, and production team."
Cinesite MD Antony Hunt said: "Feature animation is a natural extension of our talent and infrastructure.
"This deal is an important step in Cinesite's overall strategy to create world class animated feature films and to develop our own creative intellectual property via Comic Animations, which we established to develop a slate of original animated films."
Recently, Cinesite and Comic released their first animated short, Beans, which has generated 11 million YouTube views.
Eamonn Butler, animation executive at Cinesite and managing partner of Comic, is spearheading the company's move into animated features, having spent ten years at Disney as animation supervisor, with credits including Chicken Little, Reign of Fire and Fantasia 2000.
The new team includes the line producer for Charming, Victoria Itow-Tsering, previously from Prana Studios, where she led production on numerous feature length films and served as a production supervisor on the Tinker Bell and Planes franchises for DisneyToons Studios.
Executive producer Warren Franklin has over 25 years' experience producing feature animation and visual effects, having previously been the founder and CEO of Rainmaker Entertainment and held key roles at Lucasfilm and ILM.
Animation director Jason Ryan joins with credits including Big Hero 6, Shrek 4 and Kung Fu Panda 2.
Howard E. Baker is another addition to the team having directed The Reef, The Jim Henson Company's Unstable Fables and Lego: The Adventures of Clutch Powers.
Cinesite will continue to recruit for its Montréal and London studios
Cinesite launched a VFX facility in Montreal earlier this year to complete work on Guy Ritchie's The Man From U.N.C.L.E. and Bryan Singer's X-Men: Days of Future Past.