South Korea's CJ E&M has announced Korea-China-Hong Kong co-production The Peaceful Island (working title), directed by Korean Chang Yoon-hyun, whose credits include Hwang Jin Yi and Tell Me Something.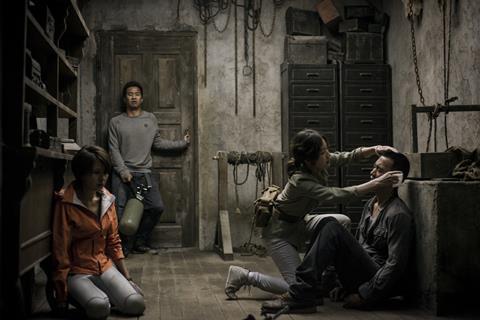 The film stars Taiwanese actors Stanley Huang and Leon Dai with Chinese actress Jiao Yun Yan.
The Peaceful Island is about "the thrilling, suspenseful, and touching tale" of ocean surveyors who survive an emergency landing in a bizarre desert island and their desperate struggle to escape".
The film is co-developed and co-produced by CJ E&M and Kodiz from Korea; C2M, Huace Media and Tianjin Century Media Co., Ltd. from China; and Media Asia Group from Hong Kong.
It started shooting in March in Beijing, Shenzhen and Huizhou. CJ E&M says the film's release is due in the second half of this year.