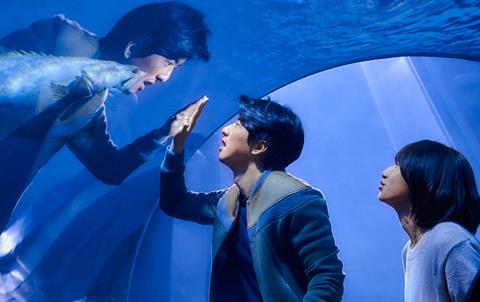 Singapore-based Clover Films has snapped up ten Southeast Asian territories on Taiwanese filmmaker Andrew Chien's Your Love Song, which is being handled internationally by We Distribution.
Chien's first film since 2015 hit Go Lala Go 2, the romantic drama stars Fu Meng Bo (Detention), Alice Ke (The Bold, The Corrupt, And The Beautiful) and reality show winner Poan Hsieh. Local release is scheduled for the end of 2019.
Clover has acquired the film for Singapore, Malaysia, Thailand, Philippines, Vietnam, Brunei, Laos, Indonesia, Myanmar and Cambodia.
Set in 2007, when the first iPhone was launched and Youtube and Facebook were just established, the film revolves around three characters who meet in the countryside of Hualien. It is produced by Taiwan's QIO Film, with backing from Abico Films, CaiChang International, Truffe Holdings and Applause Entertainment Taiwan.
Chien made his directorial debut with Go Lala Go 2, the sequel to Xu Jinglei's 2010 hit Go Lala Go. Starring Ariel Lin, Vic Zhou and Chen Bolin, the sequel grossed $3.2m in Taiwan and $11m in Hong Kong and China.