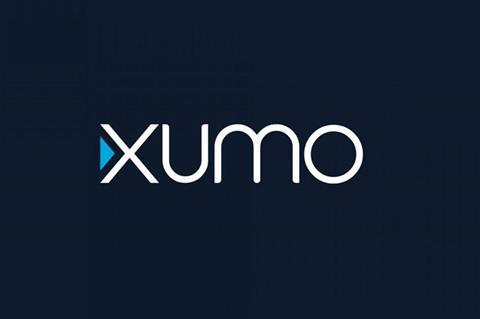 In the latest indication of growing interest in the ad-supported video-on-demand (AVOD) business, Comcast has acquired Xumo, a California-based ad-supported streaming service, for an undisclosed price.
NBCUniversal parent Comcast said that the service, which offers free live and on-demand entertainment, news and sport content, will continue to operate as an independent business inside Comcast's existing cable division.
Xumo is offered to consumers through a network of distribution services including major smart television brands. The service, as well as Xumo-powered applications such as Channel Plus and LG Channels, is available in the US, Canada, France, Germany, the UK, Italy, Spain, Brazil and Mexico.
The deal comes a few days after NBCUniversal was reported by the Wall Street Journal to be in "advanced talks" to acquire the Vudu streaming service from retail giant Walmart. The Journal also reported that Fox Corp (the broadcast TV company remaining after Disney's buy of most of 21st Century Fox's assets) is interested in buying AVOD service Tubi in a deal that could be valued at $500m.
None of the companies concerned commented on the reports.
Walmart, which acquired Vudu in 2010 for $100m, was reported last year to be contemplating selling the service, which lets consumers buy and stream individual films and TV shows without paying a subscription and also offers an ad-supported service making around 10,000 titles available for free.
Tubi claims to be the world's largest AVOD service, offering more than 20,000 films and TV shows from sources including Warner Bros, Paramount and Lionsgate. Currently available in the US, Canada, and Australia, the service recently said it recorded total view time growth of 160% last year and promised to increase content spending to a nine-figure dollar sum in 2020.
NBCU is set to give its own ad-supported and subscription streaming service Peacock a national US launch in July. And AVOD service Pluto is expected to play a part in the streaming plans of ViacomCBS, which bought the service just over a year ago for $340m.
In a recent report on expected growth in the AVOD market, Guy Bisson, director at research company Ampere Analysis, said: "AVOD is coming, and it's going to make its mark on the video on demand landscape rapidly. AVOD services are treading a well-trodden path with an early reliance on older content, but as their market position grows, we can expect them to begin acquiring newer content and even moving into original production activity as they battle for eyeballs in an increasingly crowded market."