Move follows recruitment of colourist Paul Ensby, who recently completed DI work on Asif Kapadia's Amy Winehouse documentary.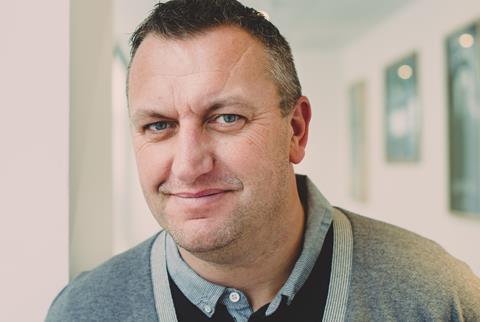 Post-production group Company 3, part of Deluxe Entertainment Services, today announced the expansion of their London DI (digital intermediate) team with new recruits Todd Kleparski, Kim Honeyman and Jahanzeb Hayat supporting the colourist team of Greg Fisher and recently recruited Paul Ensby.
Ensby's credits include Hanna, The Book Thief and soon-to-be-released The Man From U.N.C.L.E.
He began his DI career at Cinesite in 2001 and was more recently the principal colourist at Technicolor before joining CO3 London.
Supporting both Ensby and Fisher is a newly enhanced production team, led by Kleparski who has joined as head of production. Kleparski has been in the industry for nearly 20 years, with the past nine focused on DI production.
He has held senior positions at both Technicolor and Molinare and has already completed the DI production on Cinderella and is working on Everest.
Along with Kleparski and existing producer Kira Fitzpatrick, DI production experts Honeyman and Hayat have both also recently joined the team at Company 3.
Honeyman brings more than five years of DI experience and recently ran the DI production for Ensby-graded projects The Book Thief and The Man from U.N.C.L.E.
Hayat's five years in post production plus his skills working as a DI and dailies producer completes the team.