EXCLUSIVE: Anna Paquin stars, True Blood co-lead Stephen Moyer directs.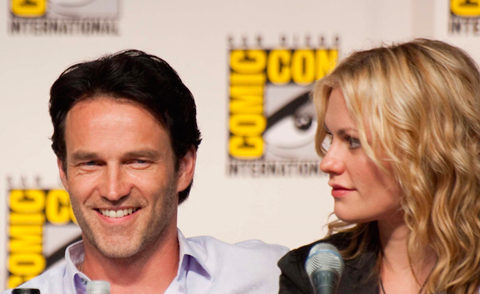 Concourse Film Trade, the sales and financing arm of Matthew Shreder and James Andrew Felts' Concourse Media, will introduce worldwide buyers in Cannes to their previously announced sales title The Parting Glass.
The drama recently wrapped production in Toronto and reunites True Blood's Anna Paquin with her co-lead and real-life husband Stephen Moyer, who makes his feature directorial debut.
Productivity Media, founded by William G. Santor, Andrew Chang-Sang and John Hills, is co-financing the project and serves as executive producer with Concourse Media.

Paquin stars alongside another True Blood alumnus, Denis O'Hare who also wrote the screenplay, as well as Melissa Leo, Cynthia Nixon, Rhys Ifans, and Ed Asner.

The Parting Glass centres on a family that tries to piece together their lives after a death.

"Ed Asner pulls off an unforgettable encore performance and is surrounded by an extremely talented group of actors that all pull at your heart strings in ways that every family can relate to," Shreder said.

"The Parting Glass is no exception to our belief that value is driven by a director's vision, accomplished acting talent, and a genuine audience opportunity," executive vice-president of worldwide sales Kevin Hoiseth said. "Moyer showed us a powerful vision and the script from O'Hare truly grabbed us."

Paquin and Moyer are producing through their company CASM Films, alongside Cerise Hallam and Mark Larkin, and O'Hare.

Paquin stars in the upcoming Netflix series Alias Grace, and Bellevue for Canadian broadcaster CBC.
Moyer stars in the Fox miniseries Shots Fired, which premiered in March, as well as ITV series Safe House.