Documentary set to premiere at the Tribeca Film Festival.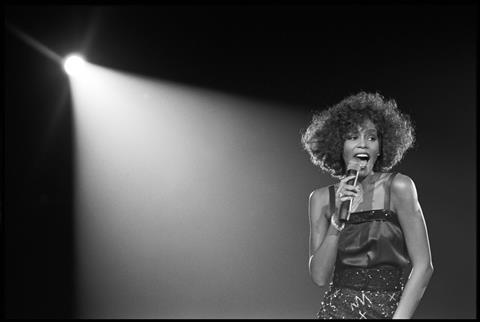 The company has come on board to handle worldwide sales on the latest documentary from Nick Broomfield, who directed with Rudi Dolezal
The filmmakers use previously unseen footage and recordings WHITNEY Can I Be Me to to recount the life and tragic death of the late music superstar Whitney Houston through those closest to her.
According to band members, "Can I Be Me" was her most used expression, so much so they sampled it and would play it at the start of rehearsals.
Broomfield produced through his Lafayette Films with Marc Hoeferlin. John Battsek, Shani Hinton, Charles Finch, Ben Silverman and the BBC's Patrick Holland serve as executive producers.
Showtime and BBC Two financed the feature and own North American rights and UK rights (TV), respectively.
"We are excited to be working on Nick's hard-hitting and revealing first ever film about Whitney Houston that will certainly grip audiences around the world," said Content executive vice-president of sales and distribution Jonathan Ford.
"Whitney's fans all over the world will relish seeing exclusive footage and hearing her extraordinary voice again. This documentary is adding to Nick's catalogue that Content Media already manage and see continued strong interest in."
Tribeca runs from April 19-30.