Initiative will support 10,000 creative sector SMEs.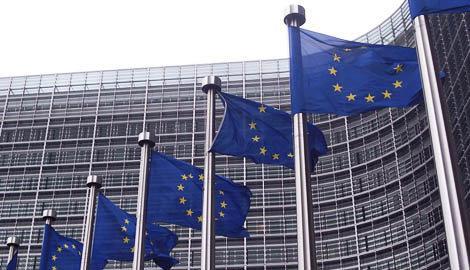 Creative Europe's long anticipated guarantee facility for the cultural and creative sectors was finally launched today after an agreement was signed between the European Investment Fund (EIF) and the European Commission.
The $135m (€121m) initiative will support around 10,000 small and medium enterprises (SMEs) in a wide range of sectors including film, television, animation and video games as well as performing arts, publishing and visual arts.
The financial mechanism, which is expected to have a leverage effect of around $668m (€600m) in loans and other financial products over the next six years, will act as an insurance to financial intermediaries such as banks to offer financing to cultural and creative sector (CCS) initiatives.
CCS SMEs established and operating in the EU member states, Iceland and Norway will be eligible to access these loans. However, the facility will not be available to other countries participating in the Creative Europe programme such as Bosnia-Herzegovina, Turkey, Georgia or Ukraine.
Following the signing of the today's agreement, the EIF will now be issuing an open call for tenders to companies wishing to organise training activities for financial intermedaries, giving them necessary expertise to work with the CCS .
The training programmes - which will be free of charge for these intermediaries - will cover such issues as assessing the risk profiles of companies and organisations operating in the CCS.
The next couple of weeks should then see the EIF publishing a call for expression of interest for financial institutions such as banks and leasing companies. Following a selection process, agreements will be signed between the EIF and the financial intermediaries, and SMEs should be able to apply for the first loans by the end of this year.
The guarantee facility is part of the cross-sectoral strand of the European Union's Creative Europe which was launched at the beginning of 2014 - with the MEDIA and Culture sub-programmes - with an overall budget of $1.62bn (€1.46bn) for seven years.