Natalie Usher, director of Screen at Creative Scotland, is stepping down from her position in March 2018.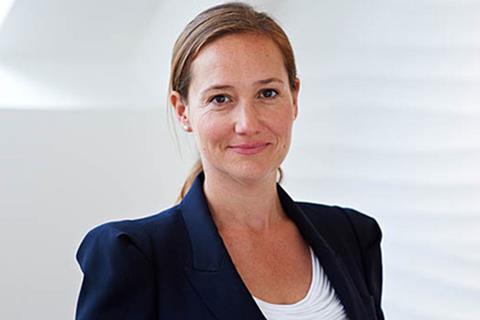 Usher joined the organisation in May 2014 and has since played a key role in supporting the growth of film and TV production in Scotland over the last four years. Her efforts have included helping to secure £10m of new investment in the screen sector from the Scottish government via a new screen unit that will be established at Creative Scotland and operational by April 1, 2018.
Usher said on leaving her position that after a "challenging and fulfilling four years it feels like the right time to pursue new opportunities".
"Stepping down now allows the organisation the appropriate time to recruit a new director of screen as plans for the screen unit develop," she added.
Creative Scotland will also look to recruit an executive director, creative enterprise, who will lead the new screen unit, which is set up in partnership with Scottish Enterprise, Highlands and Islands Enterprise, Skills Development Scotland, the Scottish Funding Council and the Scottish Government.
Janet Archer, Creative Scotland chief executive, commented on Usher's departure: "Natalie's work with our screen team has stimulated major new opportunities locally and globally for Scotland's screen sector. Over the past four years she has transformed Creative Scotland's approach to supporting screen and established a strong foundation for the future. We are very sorry to see her step down and wish her well for the future."