The fund will target productions that bring benefits to the Scottish film sector and economy.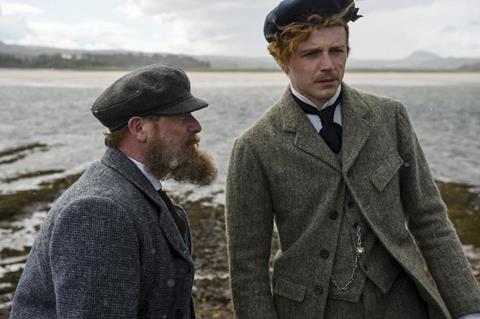 In what Creative Scotland's Director of Film & Media, Natalie Usher, is describing as "a really fantastic offering," the new Scottish $2.7m (£1.75m) Production Growth Fund (PGF) has launched and is open for applications today.
"It is a fund that will be attractive to feature film and high-end TV drama productions that will be accessing the UK tax credits," Usher told ScreenDaily.
"What we are trying to do is bring bigger productions here and to hold on to productions from Scottish-based producers who might otherwise go to other nations or parts of the UK."
Investments from the PGF are non-recoupable and will reward productions that bring benefits to the Scottish film sector and economy.
A total of £750,000 is available for the period until March 31 2016 and a further £1m is earmarked for 2016/17.
The maximum any production can receive from the PGF is £500,000 - and the minimum is £250,000.
The PGF is just the latest in a series of recent measures to boost film-making in Scotland. It can be used alongside such other schemes and incentives as the recently launched £2m Tax Credit Advance Facility (which offers loans against the proceeds of the UK Film, High-End TV and Animation Tax Credits) and the £4m National Lottery Film Fund. Recce funding is also available.
Several major productions have been in Scotland recently. These include Jason Connery's period drama, Tommy's Honour, starring Peter Mullan as Old Tom Morris, the legendary golf course designer and greenskeeper for the Royal and Ancient Golf Club in St Andrews. (Timeless is handling sales.)
Gillies Mackinnon's remake of Ealing classic comedy Whisky Galore, scripted by revered playwright Peter McDougall (A Sense Of Freedom, Just A Boy's Game) and starring Eddie Izzard, Gregor Fisher, John Sessions and James Cosmo, has also been shooting.
Other recent productions to have come to Scotland include Philip John's Moon Dogs, Steven Spielberg's The BFG and Guy Ritchie's Knights Of The Roundtable: King Arthur.
Major television productions include Sony Starz's Outlander, recurring Gaelic drama series Bannan (the first drama series to be commissioned for BBC ALBA), BBC One's four-part drama One Of Us and three-part drama The Secret Agent.
The news that the PGF is open for applications comes as moves to establish a "sustainable screen studio facility" continue to pick up momentum. A proposal from a private sector developer is now at an advanced stage of consideration by Scottish Enterprise, on behalf of the Film Studio Delivery Group (comprising Scottish Government, Creative Scotland and Scottish Enterprise).
It is yet to be decided whether the PGF will continue beyond 2016-2017. "At the moment, that is what we have got," Usher said of the £1.75m available over the next 18 months. However, if the PGF brings the expected benefits, it is hoped that the funding from the Scottish Government will be renewed.
It has emerged that further channels are also being investigated to increase content production funding. Creative Scotland is commissioning a scoping study designed to analyse the potential for using European Structural Funds managed by the European Union.
"We know Scotland's screen sector has the talent and skills to deliver world-class films and attract major productions. But we recognise we need to do more to support the sector if we are to deliver on our high ambitions. Working with our partners we are committed to doing exactly that," commented Fiona Hyslop: Cabinet Secretary for Culture, Europe and External Affairs in the Scottish Government.