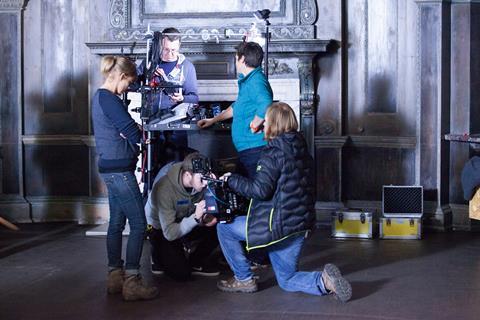 Creative Skillset is aiming to establish a string of centres of excellence for production talent in the nations and regions to meet a greater demand for out-of-London programming.
The skills body is piloting an initiative that will facilitate local training, mentoring and bursaries for film and TV talent, kicking off in Yorkshire as part of a collaboration with Screen Yorkshire and the National Film and Television School.
The initiative will offer a "foot in the door" for young people looking to work in the film and TV industry in their hometowns, as well as providing the existing workforce with opportunities to update their skills.
Yorkshire was chosen to pilot the initiative to complement the work carried out by Screen Yorkshire in developing partnerships with production facilities and educational institutions.
The aim of the initiative is to build a sustainable pipeline of film and TV production talent in the nations and regions to meet increased out-of-London quotas.
Creative Skillset's head of film Gareth Ellis-Unwin said: "We know that across the UK production and post-production is booming and it needs a reliable and inclusive talent delivery pipeline."
The Yorkshire pilot will inform the roll-out of a second centre in 2019. Creative Skillset plans to establish a minimum of five 'centres of excellence' across the UK over the next few years.
Screen Yorkshire chief executive Sally Joynson said landing the UK's first centre of excellence for film and TV is a "major milestone" for the region.
"The aim is to create a stronger supply of essential crew in areas where there is an opportunity to build an ever-more sustainable industry."
Funding for the initiative will come from a £19m grant that the BFI awarded Creative Skillset last year to deliver on the Future Film Skills Programme.
This story first appeared on Screen's sister publication Broadcast.