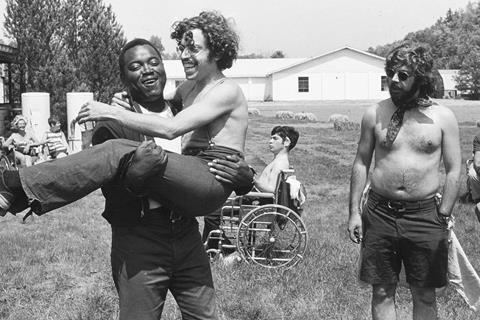 Nicole Newnham and Jim LeBrecht's Crip Camp was named best feature by the International Documentary Association (IDA) on Saturday (January 16).
Other notable winners at the virtual 36th Annual IDA Documentary Awards were Garrett Bradley for best director for Time, and two for Dick Johnson Is Dead for writing (Nels Bangerter and Kirsten Johnson) and editing (Nels Bangerter).
Matthew Killip's John Was Trying To Contact Aliens received the award for best short.
Honourary Awards were presented prior to the ceremony. Firelight Media received the Pioneer Award for its support of BIPOC filmmakers, and IDA's Courage Under Fire Award honouring "extraordinary courage in pursuit of the truth" went to David France and the activists featured in his film Welcome To Chechnya.
Bradley also earned the Emerging Documentary Filmmaker Award for Time, and Sam Pollard received the Career Achievement Award.
Maria Ressa and the Rappler team received the Truth to Power Award for their journalism documented in Ramona Diaz's A Thousand Cuts, while the Amicus Award went to producer Regina K. Scully who has supported more than 200 films.