Industry figures have issued a rallying cry to protect their autonomy in the face of perceived government interference.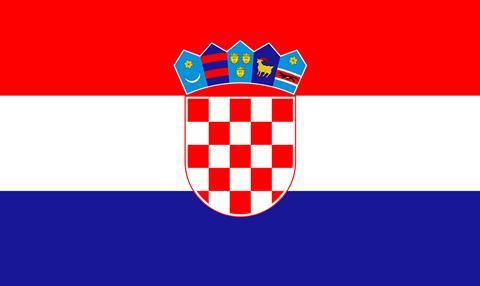 Following the surprise resignation of Hrvoje Hribar, the chief executive of the Croatian Audiovisual Centre (HAVC), during this month's Berlin Film Festival, the Croatian film industry is banding together to face what it considers to be unwelcome political interference in the country's film industry.
An initiative founded by the Croatian Producers Association and the Croatian Film Directors' Guild - dubbed 'Puk'o nam je film' (Croatian slang for 'We've Had Enough') – issued a statement earlier this week saying that it had been founded to "protect Croatian cinematography from political influence and control".
The move comes in response to a recent paper published by Croatia's State Audit Office that looked into the activities of the Croatian Audiovisual Centre.
According to various news reports, the Audit states that any film production supported by HAVC with more than 200,000HRK (roughly $28,000) needs to receive prior government approval, and that the Centre had been operating outside of this law by not complying to the regulation to-date.
Producer and director Dana Budisavljević said of the report: "This, in effect, means that almost every film shot in Croatia has to be approved by the Minister.
"In a system created to separate film from the Ministry of Culture, in accordance with European regulations, after nine years, the Croatian State Audit is diminishing the very idea of autonomy, the very reason why the HAVC was established."
At an event held on Monday (Feb 20), reportedly more than 200 Croatian film and culture professionals gathered at the Cinema Europa in Croatian capital Zagreb to offer public support to the initiative.
There, Croatian producer Tamara Babun called on prime minister Andrej Plenković to protect HAVC.
"At a time when so many qualified young people are leaving the country in order to find better opportunities elsewhere, I believe that it is crucial to Croatia that we are given the chance for further professional development in our homeland, in our language, among our people, free from politics and scheming," she said.
Croatian director Antonio Nuić commented that "cinematographic autonomy is the foundation of [the Croatian film industry's] success".
"The idea that ministers approve or deny financing for film production is absolutely unacceptable on many counts," he continued.
Doris Pack weighs in
German politician and former Lux Prize coordinator Doris Pack has lent her support to the Croatian filmmaking community by insisting that HAVC's activities must remain independent from the government.
"It is a well-known fact that filmmaking communities of Eastern Europe and their national film funds regard HAVC as a role model and [an] admired blueprint. Let us prevent changes that may damage its essential concept," she said in a statement.
"The freedom of artistic expression and cultural diversity of creation are essential values. A society can hardly secure those values, unless by such a tool as independent institutions, put at arm's length to Government, fully uninfluenced in their creative decision making by politicians, political priorities or personal interest of the politicians," the statement continued.
Concluding, Pack called for the Croatian prime minister and government to "commence a substantial dialogue with filmmakers" with an "objective to safeguard the European path of enthusiastic Croatian Cinema, and its ongoing development".
New acting director
In the interim, HAVC has appointed a temporary replacement for the departed Hrvoje Hribar.
Film critic and historian Daniel Rafaelic has been selected by Croatian minister of culture Nina Obuljen Koržinek, and the HAVC managing board has approved him to take on the role of acting director.
Hollywood comes to Croatia
Meanwhile, against the backdrop of unrest amongst the local filmmaking community, Croatia has begun hosting its largest ever film production.
Robin Hood: Origins - which has a star-studded cast including Jamie Dornan, Jamie Foxx, Taron Egerton, and Ben Mendelsohn - has commenced filming in the city of Dubrovnik.
As the production got underway, Croatian minister of culture Nina Obuljen Koržinek reiterated the government's support for incoming film productions, confirming the ministry's resolution to strengthen the country's production incentive and to enhance its skills base.