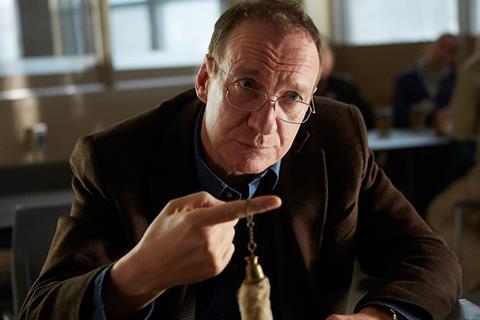 Curzon Artificial Eye has secured UK rights to three features in a bid to strengthen its Curzon Home Cinema (CHC) offering, as audiences increasingly turn to streaming platforms during the Covid-19 lockdown.
The distributor has acquired Atom Egoyan's Guest Of Honour, in a deal negotiated with Sebastian Beffa at Playtime; Dominik Moll's Only The Animals, in a deal struck with Thania Dimitrakopoulou at The Match Factory; and Gianni Di Gregorio's Citizens Of The World, after negotiations with Camille Neel at Le Pacte.
Curzon was forced to close its 13 cinemas around the UK on March 19 due to the pandemic. It said it planned to screen all three theatrically when cinemas re-open. There is no set date for when UK lockdown measures will be lifted but a spokesman for Curzon said they anticipated there would be space to screen such titles during the initial weeks when studio films may not have release dates.
Only The Animals received its world premiere as the opening film of Venice Days and will be released on CHC on May 29. Denis Ménochet stars in the French-language thriller about the disappearance of a woman during a snowstorm which sees five strangers in a remote mountain town caught up in the mystery.
Egoyan's Guest Of Honour, which received its world premiere in competition at Venice in 2019 before playing the Toronto, Busan and London film festivals, will debut on CHC on June 5. David Thewlis and Laysla De Oliveira star in the Canadian drama as a father and daughter pair attempting to work through their complicated history and personal demons.
Italian comedy Citizens Of The World, about three longtime Roman friends who dream of retiring abroad, will available on CHC from June 12.
Curzon is reporting record figures for its streaming service, in line with other digital platforms to which audiences have turned during the quarantine.Safy Nebbou's Who You Think I Am, starring Juliette Binoche, delivered CHC's best ever weekend and biggest three-day opening for a premium VoD title on April 10.
Louisa Dent, managing director of Curzon Artificial Eye, said: "We've seen a huge growth in people using Curzon Home Cinema and we know they are looking for fresh and interesting new films. These films will deliver that for our audience."