EXCLUSIVE: Agnes Varda doc, Hungarian Competition title get UK deals.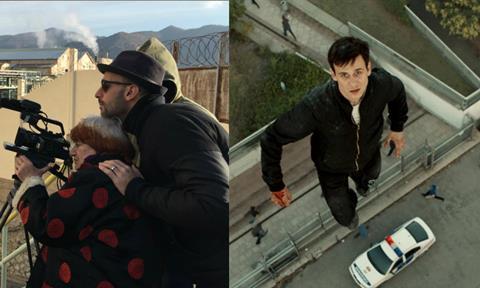 UK arthouse stalwart Curzon Artificial Eye has beefed up its slate with the acquisition of two further Cannes titles.
The company has picked up revered Belgian director Agnes Varda's latest film Faces Places (Visages Villages), which premiered as a special screening. The film is a documentary road-trip in which she travels through rural France with photographer/muralist JR.
The deal was negotiated with Liz Mackiewicz of Cohen Media Group.​
Screen's Cannes review called the documentary a "heartwarming road trip".
Curzon has also moved for Kornél Mundruczó's Hungarian-German co-production Jupiter's Moon, which premiered In Competition at Cannes this year. The film follows a young Syrian refugee who is shot down while illegally crossing the border. Terrified and in shock, the wounded man can now mysteriously levitate at will. Thrown into a refugee camp, he is smuggled out by a doctor intent on exploiting his extraordinary secret.
The deal was negotiated with ​Brigitte Suarez and Thania Dimitrakopoulou of The Match Factory.
Screen's Cannes review described the film as "a crackling action-thriller". Curzon will release the film on January 5, 2018.
Both acquisitions are being revealed at a company slate presentation in London today (Aug 2).
Curzon now counts an impressive seven titles from this year's Cannes Competition on its slate, including Ruben Ostlund's Palme d'Or winner The Square.
The company also has: Grand Prix winner BPM (Beats Per Minute); best screenplay winner The Killing Of A Sacred Deer; Fatih Akin's Competition drama In The Fade (Aus Dem Nichts), for which Diane Kruger won the best actress prize; Michael Haneke's Happy End and Francois Ozon's L'Amant Double.
Curzon's slate also counts TIFF opener Borg vs. McEnroe and Venice Competition title Lean On Pete.
Louisa Dent, MD of Curzon Artificial Eye, said: "We feel incredibly positive about the quality and variety of the forthcoming slate and it is a pleasure to be able to add Faces Places and Jupiter's Moon to what was an already excellent line-up."