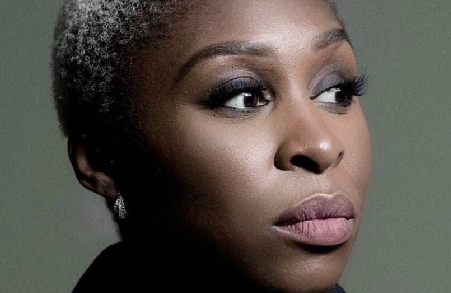 Kasi Lemmons will direct a biopic for Focus Features about abolitionist Harriet Tubman to star Cynthia Erivo, fresh off the world premiere of Widows in TIFF.
Focus Features president of production Josh McLaughlin will oversee the production, scheduled to commence in October in Virginia.
The cast includes Leslie Odom Jr., Joe Alwyn, Jennifer Nettles, and Clarke Peters.
Lemmons wrote the screenplay with Gregory Allen Howard. The drama will chronicle the life of Tubman, from her escape from slavery and subsequent missions to free dozens of slaves through the Underground Railroad in the face of growing pre-Civil War adversity.
Producing the feature are Debra Martin Chase of Martin Chase Productions, Daniela Taplin Lundberg of Stay Gold Features, and Howard.
"This is the story of a seemingly powerless woman who accomplished the extraordinary to save her loved ones, and in the process became a leader of and inspiration for her people," said Chase and Lundberg. "While Harriet Tubman is a household name, most people don't know the breadth of her story – not only was she a conductor on the Underground Railroad, but she was a spy for the Union army and remains one of the few women to have led an armed expedition in US history."
"Tubman's courageous life and the scope of her bravery is truly made to be told on the big screen," said Focus Features chairman Peter Kujawski, who announced the production on Thursday (13).
"The countless lives she saved, during a time of such hatred and danger to herself, can be described only as heroic. We're thrilled to be working with this incredibly talented group of filmmakers led by Kasi, Debra, Daniela, and Greg and this multi-talented group of actors in bringing Tubman's life to film."
Focus Features and Universal Pictures International will distribute the film worldwide.