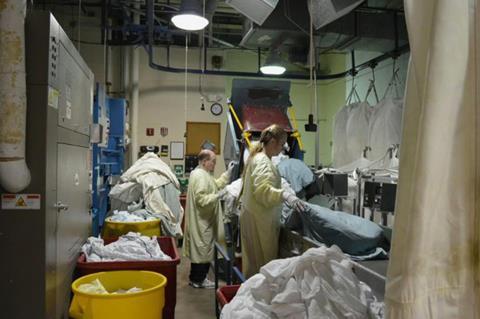 The 21st Ji.hlava International Documentary Film Festival came to a close on October 28, with director Apolena Rychlíková winning the audience award and the festival's top prize, the Czech Joy Award, for The Limits Of Work.
The feature-length documentary was produced for public broadcaster Czech Television and is based on journalist Saša Uhlová's series of reports documenting appalling conditions for the country's lowest-paid workers.
Piotr Stasik's Opera About Poland won Ji.hlava's Between The Seas award for documentaries from central and eastern Europe, which comes with a €10,000 prize. Stasik and his producer Anna Gawlita were previously awarded best director and best producer for the same film in Krakow Film Festival's international documentary competition.
The Best World Documentary film went to Russian filmmaker Dmitry Bogolubov's The Wall, which documents the disturbing cult around Josef Stalin in contemporary Russia. "How can people worship somebody who was a mass murderer? You can see such an absurd situation in contemporary Russia," said Bogolubov.
Other prizes went to Turkish director Gürcan Keltek's Meteors and Lebanese filmmaker Rana Eid's Panoptic, who shared the award for best documentary feature debut, and UK director Sarah Wood, who won the experimental award for her film Boat People.
New additions
The 21st edition of the Czech festival also saw the Ji.hlava Film Fund's inaugural pitch session, with Ukrainian director Igor Kosenko and German director Cyprien Clement-Delmas winning €16,000 in post-production services for their film Boy Of Wars. The completed film is expected to screen at next year's festival.
"What is crucial for us at this festival is talking about what works and what doesn't for documentaries across Central and Eastern Europe," said festival director Marek Hovorka. "We can be braver – this is something that is missing in the whole of the documentary landscape."
Hovorka's comments come in light of the victory by billionaire oligarch Andrej Babis's upstart anti-establishment party in recent Czech parliamentary elections. Many Ji.hlava delegates expressed concern over the potential ramifications on future government support for Czech cultural organisations and events. "Let's see what happens," said a hopeful Hovorka.