Radcliffe will lead new film from Deathgasm director.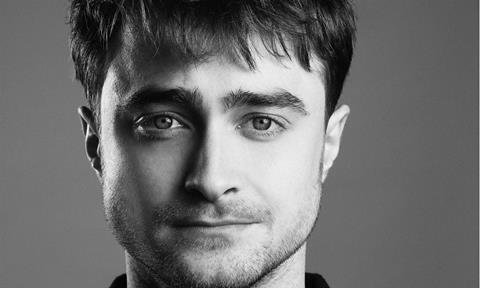 Daniel Radcliffe has joined the cast of Deathgasm director Jason Lei Howden's Guns Akimbo.
The action comedy follows Miles, a man living a mundane existence whose life is turned upside-down when he is enrolled in a dark net site that forces strangers to fight a game of death.
While trying to avoid a killing machine called Nix, Miles' ex-girlfriend is kidnapped and he must overcome his fears to save her.
The project is being produced by Occupant Entertainment and Joe Neurauter and Felipe Marino, while Michael Mailis from Hyperion Entertainment and Will Clarke and Andy Mayson from Altitude Films will executive produce.
Both companies will introduce Guns Akimbo to international buyers at Cannes.
"Jason Lei Howden is an incredibly talented new filmmaker, who with Guns Akimbo delivers a commercial action film that is original, fresh and gives us unique and exciting characters," Neurauter said. "We are convinced that audiences will love to discover Daniel Radcliffe as Miles."
Andy Mayson, co-CEO of Altitude Film Entertainment, added: "We fell in love with Guns Akimbo the moment we read it. Jason is one of the most exciting, original and commercially-minded new directors working today and with the pitch perfect casting of Daniel Radcliffe as our hero Miles, Guns Akimbo is going to deliver a fresh, next-level action experience destined to thrill audiences worldwide."
Howden's film Deathgasm premiered at SXSW in 2015 and has received numerous awards on the festival circuit.