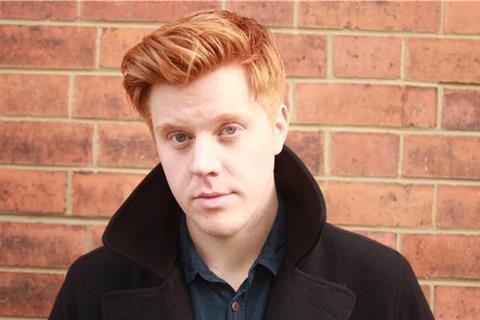 The writer/actor takes the second annual horror award
Danny Morgan, the writer and star of British horror comedy Double Date, has been named the Screen International / FrightFest Genre Rising Star 2017 at a ceremony held at Horror Channel FrightFest on Monday August 28.
Established in 2016, the award celebrates the working of emerging genre filmmaking talent in the UK, with the first recipient being Prevenge director/star Alice Lowe.
Morgan wrote the screenplay and takes the lead role in Double Date, which is directed by Benjamin Barfoot.
The story follows 30-year-old virgin Jim (Morgan) and his hapless best mate Alex (Michael Socha) as they embark on a night to remember with mysterious sisters Lulu (Georgia Groome) and Kitty (Kelly Wenham).
As well as its screening at FrightFest, Double Date has previously played festivals including Karlovy Vary and Edinburgh. It will be released in the UK on October 13 by Pinpoint. International sales are handled by Film Constellation.
Said Morgan: "I''ve never won anything before, apart from a certificate of excellence when I was thirteen for a short story about killer hedgehogs; in fact that's gonna be our next film. Look out for Hellhogs! Seriously, this award is such an honour, and it was a thrill to screen Double Date for such an appreciative FrightFest audience."
The shortlist also included Tom Paton, director of Redwood; Joanne Mitchell, producer/star of Attack Of The Adult Babies; Dominic Bridges, writer/director of Freehold; and Matthew Holness, director of the forthcoming Possum.