EXCLUSIVE: Electric Entertainment scores key deals on thriller.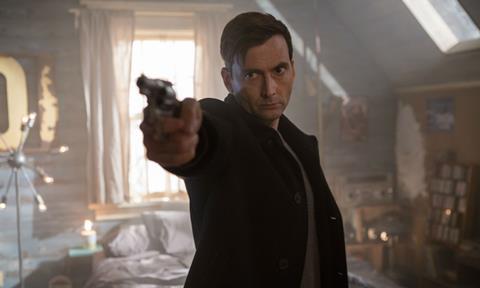 Electric Entertainment has scored key sales on Dean Devlin's upcoming thriller Bad Samaritan.
Atlas has acquired rights for Germany, Imagem for Latin America, and Eagle for the Middle East.
Sonia Mehandjiyska, Nolan Pielak, and consultant Ralph Kamp brokered the deals for Electric and continue talks with buyers here.
David Tennant and Robert Sheehan star in the film about two young car valets who use their business as a front to break into the homes of their unsuspecting patrons.
Life is good for the petty thieves until they target the wrong house, changing their lives forever.
Brandon Boyce wrote the screenplay and Electric's Marc Roskin and Rachel Olschan produce alongside Devlin.
Electric Entertainment recently acquired North American distribution rights to Rob Reiner's LBJ starring Woody Harrelson in the role of the bombastic 36th president of the United States. The film will open in autumn.