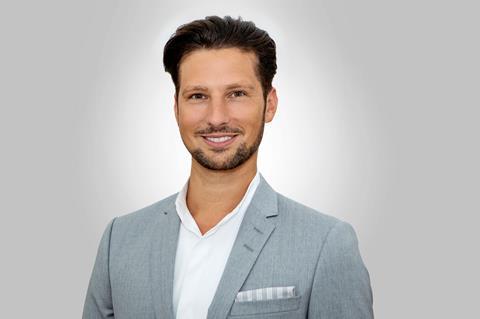 Dennis Ruh has been named the new director of the Berlinale's European Film Market (EFM), which is set to go ahead as a hybrid event in 2021.
Ruh, who has worked at promotional organisation German Films since 2012, will take up the role on November 1, 2020. He replaces Matthijs Wouter Knol, who previously announced he was stepping down to become director of the European Film Academy after 12 years at the Berlinale.
Ruh will work alongside Knol from next week as part of a handover process, and Knol will leave the EFM in late October.
At German Films, Ruh was responsible for cooperation with international film festivals as department head and managed all substantial festivals with affiliated trade fairs and industry events.
On taking up his new position at the EFM, Ruh said he aimed to "continue its successful tack within the challenging market setting, and further expand strategic development and positioning".
Ruh entered the industry in 2008, working for the Oldenburg International Film Festival where he was in charge of programming, sponsoring, marketing and personnel. He stepped up to become a co-director in 2011 before joining German Films in 2012.
EFM 2021 details emerge
The Berlinale has also offered the first details of next year's EFM, which is set to run February 11-18.
The 2021 EFM will take place in a hybrid format. In addition to the regular booth areas, screenings will continue to take place in the central cinemas in close proximity to the market. Online screenings will also be available.
Various online offers are also being expanded and newly developed, covering the EFM platform programme.
A five-day conference is planned from February 12-16, with its programme concentrating the platforms EFM Producers Hub, EFM Horizon, EFM Landmark, DocSalon, Berlinale Series Market and Berlinale Africa Hub for all market visitors.
Further details are expected in the coming weeks.