Iranian-American film-maker and actor to make scripted comedy for Channel 4.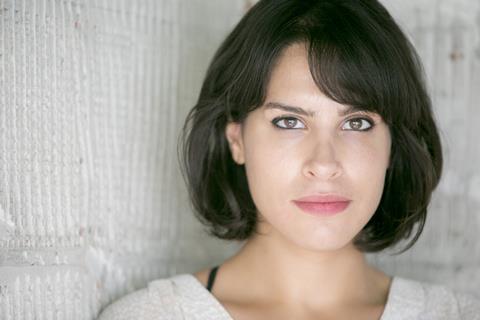 Channel 4 has commissioned an original scripted comedy from Desiree Akhavan, the US film-maker and actor behind acclaimed Sundance 2014 feature Appropriate Behaviour.
The Bisexual will look at the difference of dating men and women from the perspective of a person who finds herself doing both.
Akhavan, who wrote the series with Cecilia Frugiuele (Appropriate Behaviour) and will direct the 6 x 30-minute episodes, will also star as New Yorker Leila who is feeling lost in London.
Following a break up from girlfriend Sadie, she moves in with a British guy who becomes her unlikely wingman and helps her navigate dating men.
The Bisexual was commissioned for Channel 4 by Nerys Evans, deputy head of comedy, and Phil Clarke, acting head of drama and head of comedy,
Evans said: "Desiree has such a brilliantly unique viewpoint on finding love in your 30s. We love her candid observations, both on being an outsider in a strange city as well as the sexual politics encountered when you are neither straight nor gay."
The series will be executive produced by Naomi de Pear (Flowers) within Sister Pictures, the UK independent production company launched earlier this year by former Kudos exec Jane Featherstone (Spooks, Life On Mars, Broadchurch).
Akhavan said: "Getting to play in the sandbox with such intelligent collaborators at Sister Pictures and Channel 4 is an absolute dream come true. They're the perfect partners in crime for a taboo sex comedy. And by that I mean they're all perverts."
De Pear said: "The Bisexual will be a shamelessly raw and questioning look at how people are exposed through their sex and relationships and the new rules, pitfalls and prejudices around that."
A broadcast date has yet to be set but it will be in 2017.