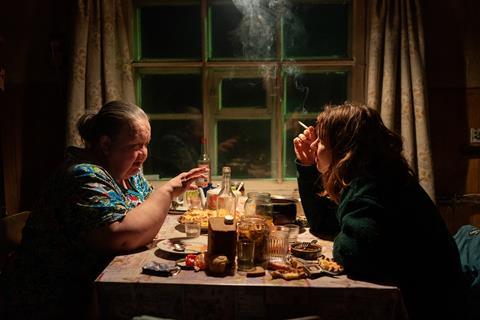 Projects by directors Juho Kuosmanen, César Díaz and Beatriz Seigner have won the inaugural prizes of Seriesmakers, a development programme for filmmakers making their TV series debut.
Led by Series Mania Forum and supported by European studio Beta Group, the first edition of Seriesmakers had 170 submissions, and saw 10 TV series projects participate in a programme for feature film directors who are moving into the world of series.
Finnish director Juho Kuosmanen and producer Jussi Rantamäki's Yours, Margot won one of two €50,000 Beta development awards. The 8x45-minute series is about a woman who discovers her father's letters to an unknown lover, unearthing her family's traumatic past in 1980s East Berlin.
Kuosmanen's Compartment No 6 won the Grand Prix at Cannes in 2021 while The Happiest Day In The Life Of Olli Mäki won the Un Certain Regard prize in 2016.
Uruguayan director César Díaz and producer Fernando Epstein are behind The Invisible Ink, winner of another €50,000 Beta development award. The 8x50-minute series centres on a former Uruguayan revolutionary leading a peaceful life in Belgium until he receives a visit from his old torturer – prompting him to confront his past.
Díaz' Our Mothers won the Caméra d'Or at Cannes in 2019.
Meanwhile, Amigas by Brazilian director Beatriz Seigner and writer Maíra Bühler won the Kirch Foundation in collaboration with HFF (University of Television and Film Munich) award worth €20,000. The 6x52-minute series is about five high-school girlfriends who meet again at their 25th graduation anniversary, with the encounter triggering a traumatic experience they lived together as teenagers.
Seigner's Los Silencios played in Directors' Fortnight at Cannes in 2018, and at San Sebastián.
The Beta development award winners will now work with Beta's content division, led by CCO Koby Gal Raday, to develop a pilot script and a full package. The two teams will be invited to Series Mania's Forum 2024 to present their projects to broadcasters, platforms, co-producers, and financiers.
Beta Group and Series Mania have also opened submissions today for the second edition of the Seriesmakers initiative.
Projects for the second edition can be submitted until June 15, 2023. Eligible are directors who have had at least one feature film screened in the official selection of an A-list film festival. Showrunners Chris Brancato (Narcos) and Lisa Joy (Westworld) are among the mentors taking part in the second edition.