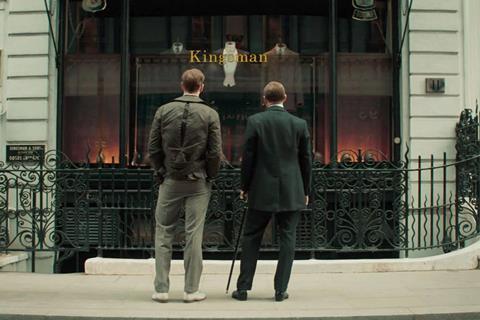 Disney has moved the theatrical release of The King's Man to February 26 2021 amid ongoing uncertainty amid the pandemic.
It is understood the studio is keen to preserve a theatrical run for the film and executives want to wait until cinemas in major US markets like Los Angeles, New York, and San Francisco have reopened safely.
The 20th Century Studios action tentpole was most recently set to open on September 18. Matthew Vaughn directed a cast featuring Ralph Fiennes, Aaron Taylor-Johnson, Djimon Hounsou, Gemma Arterton, Matthew Goode, and Rhys Ifans.
Chloé Zhao's Nomadland starring Frances McDormand will launch on limited release through Searchlight Pictures on December 4 this year after its plays at Venice, Toronto, and New York festivals.
Disney executives also said that Luca is the updated title of previous Untitled Pixar Animation and will open on June 18, 2021, while Eternals is the updated title of The Eternals set for February 12, 2021.