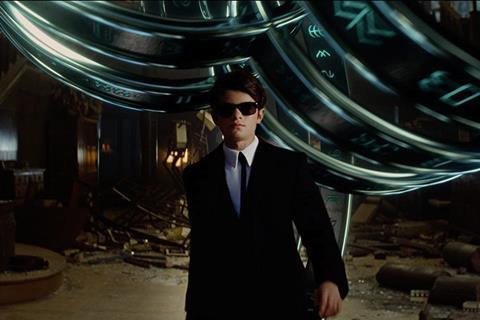 Disney has announced that fantasy adventure Artemis Fowl will be available on Disney+ from June 12, marking the biggest release to bypass a theatrical release to date due to the Covid-19 pandemic.
The film, directed by Kenneth Branagh, was originally set for theatrical release on May 29. But the closure of cinemas around the world, imposed to stem the spread of coronavirus, will see the family feature made available exclusively on Disney's streaming platform.
The pandemic has seen films such as Pixar animation Onward, Paramount's Sonic The Hedgehog and Universal's The Invisible Man receive early digital releases due to a reduced run in theatres. DreamWorks Animation's Trolls World Tour, handled by Universal Pictures, bypassed its theatrical release for digital platforms on April 10.
But the Disney+ release of Artemis Fowl marks the biggest title to date to go straight to digital and miss a theatrical run. Other big-budget titles, such as Pixar tentpole Soul and superhero sequel Wonder Woman 1984, have opted to push back their release date.
The streaming release will mark the end of a long road for Artemis Fowl, based on the bestselling book series by Eoin Colfer. A live-action adaptation has been in the works since 2001, when Miramax Films secured film rights. After passing through several screenwriters and directors, Disney announced in 2013 that it would produce with The Weinstein Company.
Branagh was attached to direct in September 2015 and, two years later, Disney announced a release date of August 9, 2019.
Shortly after that announcement, in October 2017, Disney removed Harvey Weinstein as the producer of the film - in the early days of the disgraced filmmaker's sexual misconduct scandal, which saw him jailed earlier this year – and the studio terminated its production partnership with The Weinstein Company.
Staring newcomer Ferdia Shaw in the title role alongside Lara McDonnell, Josh Gad, Colin Farrell and Judi Dench, the story centres on a young prodigy who hunts down a secret society of fairies to find his missing father.
The release may prove a further boon to Disney+, which reached 50 million paid subscribers worldwide just five months after its inaugural US launch and became available more recently in the UK, Ireland, France, Germany, Italy, Spain, Austria, Switzerland and India.
The worldwide tally put Disney+ growth ahead of early projections of at least 60 million by the end of 2024.