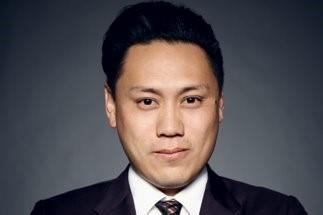 Jon Chu will direct a TV adaptation of Lucasfilm's swords and sorcery epic Willow for Disney+, teaming up with the original feature's director Ron Howard and star Warwick Davis.
Production has been earmarked for early 2021 and the producers have their eye on Wales, where most of the original feature shot.
Jonathan Kasdan wrote the pilot inspired by the 1988 feature that starred Davis as a farmer who rescues a baby from an evil queen.
The series marks Lucasfilm's first venture into non-Star Wars storytelling since 2015 and takes place years after the events of the original film, which was based on a story by George Lucas.
It will introduce new characters to the enchanted realm of fairy queens and two-headed Eborsisk monsters. Davis will reprise his role as the original film's hero, Willow Ufgood.
Lucasfilm president Kathleen Kennedy, Michelle Rejwan, Chu, Kasdan (Solo), Wendy Mericle (Arrow), Howard (upcoming Netflix awards season contender Hillbilly Elegy), and Imagine Television will serve as executive producers.
Julia Cooperman is producer, Bob Dolman, writer of the original film, serves as consulting producer, and Roopesh Parekh and Hannah Friedman are co-executive producers.
"Growing up in the '80s, Willow has had a profound effect on me," said Chu (Crazy Rich Asians, upcoming In The Heights).
"The story of the bravest heroes in the least likely places allowed me, an Asian-American kid growing up in a Chinese restaurant looking to go to Hollywood, to believe in the power of our own will, determination and of course, inner magic."
Davis added, "If Willow Ufgood can represent the heroic potential in all of us, then he is a character I am extremely honoured to reprise."