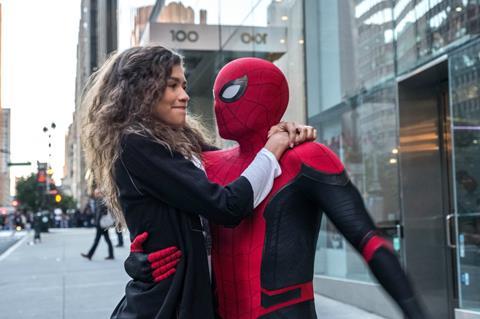 In a huge deal that will eventually bring Spider-Man films and spin-offs to Disney+, Disney and Sony Pictures Entertainment (SPE) have struck a multi-year post-pay 1 window arrangement in the US.
The pact gives Disney the TV windows on SPE releases from 2022-26 and library titles following the pay 1 window, which is now with Netflix as announced less than two weeks ago.
Titles will land in the Disney stable and play across Disney's streaming platforms including Hulu, as well as linear channels like ABC, FX, Freeform, and National Geographic.
The deal builds on SPE's prior arrangement with FX for the post-pay 1 window.
Library titles include Jumaji, Hotel Transylvania and Sony's Marvel Characters films, which due to legal reasons do not fall into the same bucket as Disney-owned Marvel Studios content. Library content could start to appear on Hulu as early as June.
Sony remains the only US major not to have its own streaming platform or belong to a conglomerate that has one.
Financial terms of the agreement were not disclosed, however industry speculation put the combined value of SPE's licensing deals with Disney and Netflix in the several billion dollar range.