EXCLUSIVE: The distributor has moved on US rights to Sara Jordenö's documentary following a deal with Submarine Entertainment.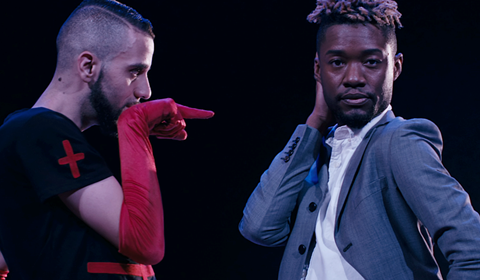 Jordenö and Twiggy Pucci Garçon wrote Kiki, which explores the competitive voguing scene in New York City, where gruelling contests offer an insight into the daily lives of LGBTQ youth of colour.
The Story AB and Hard Working Movies documentary is co-produced by SVT and Film Väst. Films Boutique handles international sales.
Kiki premiered at Sundance and went on to win the Teddy for best documentary/essay film at the Berlin International Film Festival as well as the Kathleen Bryan Edwards Award for Human Rights at the Full Frame Documentary Film Festival.
Annika Rogell and Lori Cheatle produced and Tobias Janson served as executive producer.
"Sara Jordenö and Twiggy Pucci Garçon spent four revelatory years in the LBGTQ ballroom scene in New York City documenting the electrifying and empowering DIY culture that has continued to evolve in the 25 years since Paris Is Burning first introduced film audiences to the art of 'voguing'," said Sundance Selects senior vice-president of acquisitions and productions Arianna Bocco.
"Kiki explodes with energy and hope as it introduces some of the most unforgettable characters and amazing dance sequences seen recently in documentary film."