EXCLUSIVE: Sundance documentary, co-directed by the filmmaker behind Oscar-winner Twenty Feet From Stardom, centres on an explosive series of televised political debates.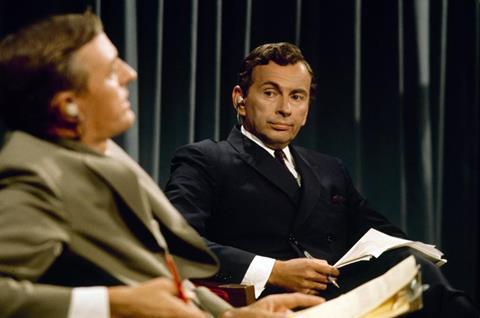 Dogwoof has acquired political documentary Best of Enemies for UK theatrical release. The deal was agreed between Oli Harbottle, head of distribution at Dogwoof, with Christina Rogers of Magnolia Pictures.
The film received its world premiere in the US documentary competition at this year's Sundance Film Festival and Dogwoof plan to release in July 2015 with a US release slated for the same month.
Best of Enemies was co-directed by Morgan Neville, who won an Oscar for backing singer documentary Twenty Feet From Stardom, and Robert Gordon.
The film is a behind-the-scenes account of the explosive televised debates between the liberal Gore Vidal and the conservative William F. Buckley Jr., during the 1968 Democratic and Republican national conventions. Live and unscripted, they kept viewers riveted with their rancorous disagreements about politics, God, and sex. Ratings for ABC News sky-rocketed; and a new era in public discourse was born.
In addition to footage from the televised debates and interviews with friends and colleagues, the bitterness and animosity between the two political rivals is illustrated with readings from their memoirs and letters, with John Lithgow voicing Gore Vidal and Kesley Grammer taking on William F. Buckley Jr.
Dogwoof's Harbottle said: "With the subject of televised political debates consistently in the media at the moment, there is an obvious hook to make the film relevant to UK audiences.
"Best of Enemies was one of the standout documentaries at this year's Sundance and was a clear audience favourite."