Dogwoof acquires international rights for A&E Indiefilms' Sundance-winning Cartel Land.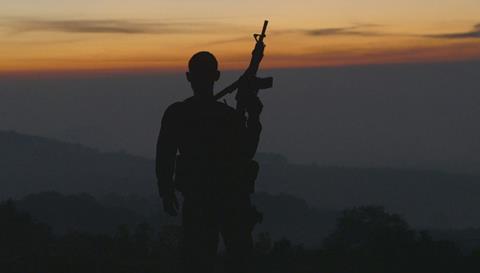 Dogwoof has secured international rights to Matthew Heineman's documentary Cartel Land, which picked up two prizes at this year's Sundance Film Festival, and will be pushing the title at Berlin's European Film Market (EFM) (Feb 5-13).
Anna Godas, CEO of Dogwoof brokered the deal with Molly Thompson of A&E IndieFilms and producer Tom Yellin of The Documentary Group.
Godas described the film as "one of the most chilling films shot about the drug wars".
Dogwoof will handle all international sales across all platforms, including UK distribution later in 2015.
The documentary tells the true story of two very different vigilante groups that have formed to combat the ruthless Mexican drug cartels.
Director Heineman (Escape Fire, Our Time) profiles one group from each side of the US-Mexican border; in America the Arizona Border Recon patrol a 52-mile desert stretch to halt the drug wars from bleeding across the border, whilst in Mexico the Autodefensas are a group of citizens who are standing up to the notorious and murderous Knights Templar cartel. Heineman embedded himself with both groups, becoming familiar with the protagonists to tell the story.
It won the Directing Award for US Documentary and Cinematography Special Jury Award for US Documentary at Sundance.