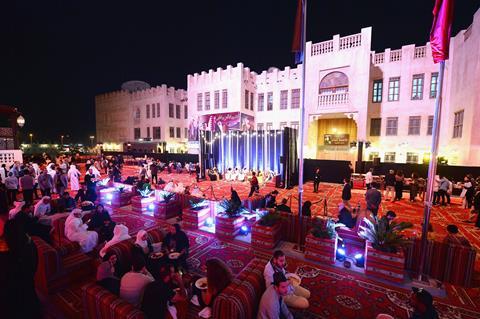 The fifth edition of Qumra, the Doha Film Institute (DFI)'s regional talent and project development event begins in Doha today (Friday March 15).
Budding filmmakers from the region and leading international industry professionals will come together to discuss and nurture around 36 film projects at all stages of production at the six-day meeting. Qumra takes place in and around Doha's Souq Wafiq area as well as the city's I.M. Pei-designed Museum of Islamic Art.
"The unprecedented access for emerging talent to the world's top leaders across all aspects of filmmaking from development to distribution boosts the potential of projects for success," said DFI CEO Fatma Hassan Alremaihi.
Projects in development due to be presented include Mediterranean Fever from Palestinian director Maha Haj, whose debut feature Personal Affairs premiered in Cannes Un Certain Regard in 2016, and Tunisian filmmaker Lofti Achour's first feature Severed Head about two shepherd boys who are abducted by jihadists.
There is a particularly strong line-up of projects in the final stages of post-production this year.
Oscar-nominated filmmaker Feras Fayyad will present his new documentary The Cave, which was shot around the same time as his award-winning documentary Last Men In Aleppo, which captured the lives of civilian emergency service crews at the height of the Syrian Civil War. This new film follows a group of female doctors who were running a subterranean hospital at the same time.
Indian animator Gitanjali Rao will also be in attendance with Bombay Rose, a love story set against the backdrop of the teeming metropolis, which is tipped for a festival birth this summer.
Screen's 2016 Arab Stars of Tomorrow Alaa Eddine Aljem will attend with his debut feature The Unknown Saint, about a thief who returns to the spot where he buried his loot to discover a mausoleum has been built on the site.
All the projects showcased have received DFI funding grants at some time in their development and production.
International outlook

Industry guests due to participate in workshops and provide tailored advice include Wild Bunch's Marie-Pierre Vallé, The Match Factory's Zsuzsi Bánkuti, Doc & Film International chief Daniela Eltsner and Backup Media Group's David Atlan-Jackson from the sales and acquisition sector.
Producers due to attend include Jason Gray at Tokyo-based Loaded Films, Poland's Ewa Puscynszka of Opus Film, Morocco's Lamia Chraibi at La Prod, Jean des Forêts at Petit Film and Georges Schoucair at Beirut-based Abbout Productions.
Qumra has established a reputation as a fertile hunting ground for international festivals and has become a popular Middle East stop-off for internatoinal festival representatives, checking in with what is going on in the region.
Those attending this year include International Film Festival Rotterdam chief Bero Beyer, the Berlinale's new co-head Carlo Chatrian, Directors' Fortnight managing director Christophe Leparc, Toronto International Film Festival co-heard Joana Vicente, Marrakech International Film Festival artistic director Christoph Terhechte, Cannes Critics' Week general manager Rémi Bonhomme and Sarajevo Film Festival chief Mirsad Purivatra.
There is a strong US presence in the from of Netflix's now London-based acquisitions executive Funa Maduka, whose role has recently expanded to include development - Maduka scouted Caméra d'Or winner Divines at Qumra in 2016 - as well as Ashley Hasz for Amazon Studios, Elliott Whitton, head of development at film production and finance outfit Cinereach, and Sam Morrill, director of curation at Vimeo.
Industry talks
Alongside a bespoke programme of workshops and one-on-ones, the Qumra programme will also feature two industry talks.
Franklin Leonard, founder of The Black List – the publication and website listing Hollywood's most high-profile unproduced screenplays – is in town to reveal how he created the concept and how it has influenced the way films are now scouted and selected.
VR pioneer Michel Reilhac will give a second talk entitled, 'Welcome to the new reality: How VR is changing our world', looking at how VR is becoming more and more prevalent as a platform for communication, training, education, commerce and entertainment. He will address the practical challenges that lie ahead for the growth of the immersive industry and a possible shift in our connection with reality.
Masters
As per Qumra tradition, the industry guests will be flanked by a line-up of masters. This year they comprise Japanese filmmaker Kiyoshi Kurosawa, Oscar-winning Polish director Pawel Pawlikowski, Mexican production designer Eugenio Caballero and Italian filmmaker Alice Rohrwacher.
Agnes Varda was due to have attended but has pulled out due to unforeseen circumstances ahead of the event. Her 2000 film The Gleaners and I will be screened in her honour and there will be a master-class about her work instead.
Each of the masters has selected a film from their filmography for the event.
Kurosawa will show Tokyo Sonata, about a family which starts to disintegrate after the father loses his top job; Pawlikowski has chosen his award-winning feature Ida about a young nun in 1960s Poland who stumbles on a dark family secret, and Caballero will be feted with a screening of Guillermo Del Toro's Pan's Labyrinth, which was his breakthrough film as a production designer.
New talent

The screening programme will also showcase a selection of recent features supported by the DFI, under the banner New Voices Of Cinema.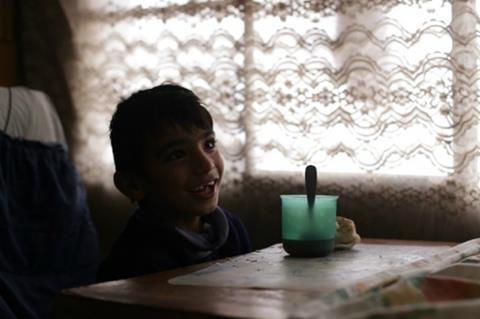 These will include Argentinian filmmaker Fernando Martín Restelli's documentary Constructions, about an ageing security guard on a building site, and Moroccan filmmaker Meryem Benm'Barek's drama Sofia, which won best screenplay in Un Certain Regard in 2018.
There are also two films capturing recent events in Syria: Talal Derki's Oscar-nominated documentary Of Fathers And Sons, a daring fly-on-the-wall portrait of a jihadist living in a village controlled by the al-Nusra Front, and Saeed Al Batal and Ghaith Ayoub's Still Recording, an eye-witness account of life inside the besieged city of Douma.
Qatari showcase
Six short films by Qatar-based talents will also screen as part of the New Voices Of Cinema programme. They include Mohammed Shaikhow's Hope, about a Kurdish-Syrian couple's meeting with a human trafficker, and Amal Al-Muftah's Sh'hab about a young girl who sets out in her father's boat to see mythical falling stars.
The latter won the best narrative award at the DFI's 2018 Ajyal Film Festival in December.
A number of Qatari filmmakers are attending with feature projects this year. These include Mahdi Al-Ali with Lavandula, about a boy trying to understand his parents' divorce, Hend Fakhroo's Behind Closed Doors, about a young girl whose life is disrupted by the departure and then return of her mother, and A.J. Al-Thani's Khuzama, a western-style tale about a young Bedouin girl in the desert.
Danielle Beverly will present her feature documentary Qatar Stars, capturing the lives of girls growing up in Qatar through the prism of a gymnastics team.
Hamida Issa will also present her documentary Places Of The Soul, about a Qatari woman's participation in an environmental expedition to Antartica. It is the first ever Qatari feature to be presented as a work in progress at Qumra.
"As the depth and profile of our homegrown talent continues to grow, it is powerfully inspiring to have some of the most respected professionals in cinema contributing to their future success," said the DFI's Hassan Alremaihi.