British film to co-star Da Vinci's Demons' Tom Riley.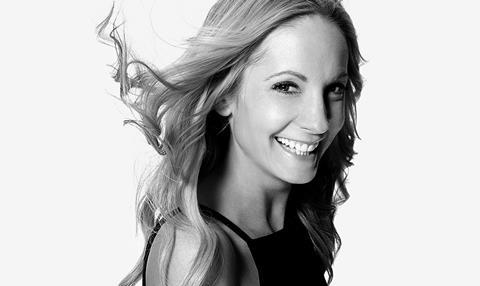 British film, Starfish, starring Joanne Froggatt (Downton Abbey, Filth) and Tom Riley (Da Vinci's Demons) is set to begin production today (Nov 20).
The film is based on the true-life story of Tom Ray (Riley) and his wife Nicola (Froggatt), whose lives changed overnight when Tom contracted a rare and life-threatening illness that leads to the loss of all four limbs and parts of his face.
The survival story marks Froggatt's first feature executive producer credit and her first feature film lead since winning a Golden Globe for her role as Anna in period drama series Downton Abbey. She previously won a BIFA for Most Promising Newcomer after playing the lead in Brian Welsh's In Our Name.
Froggatt said: "I have been truly inspired by Tom Ray and his family, and their incredible life and strength. I am honoured to be producing Starfish and dedicated to faithfully recreating his heart wrenching experience on the big screen."
Riley joins the film having gained international recognition and a BAFTA Cymru Award for his portrayal of the young Leonardo Da Vinci in the multi award-winning Da Vinci's Demons.
Of playing the lead role of Tom Ray, he said: "This is an incredible story and it is hugely important to us to be as accurate and truthful possible.
"Knowing we have Tom and Nic Ray on board to consult is a huge honour, and I'm delighted that we have the opportunity to bring their story to cinemas."
Starfish is written and directed by Bill Clark (Christmas Miracle of Jonathan Toomey), who has based the screenplay on interviews with Tom and Nicola Ray and on Tom's diaries. Bill has worked closely with the couple throughout the process, and they will continue to consult during production.
Clark said: "I found Tom and Nic's story fascinating, because their challenges came so unexpectedly. Tom never put himself at risk, didn't do sports, wasn't a military man. He just woke up and found himself in a nightmare.
"He really could be any of us. They are extraordinary ordinary people and I found their acts of everyday heroics incredibly inspiring."
Starfish will be filmed this in the couple's home county of Rutland. The film is a Genesius Pictures presentation in association with Unlimited Pictures of a Starfish Pictures Limited production with Origami Films Ltd, CrossDay and What's the Story. Producers are Pippa Cross (Chalet Girl, Bloody Sunday), Mel Paton and Ros Hubbard (A Hundred Streets).
Executive producers are Debbie Gray (Northern Soul), Robbie Little and Julian Gleek for Genesius Pictures, Diana Phillips (Alfie, Bad Lieutenant),Claire Best and Peter Lang for Unlimited Pictures, Joanne Froggatt, Graeme Ough, Janette Day and Paul Fullagar.
Starfish will be distributed by Genesius Pictures though its sales and distribution company.