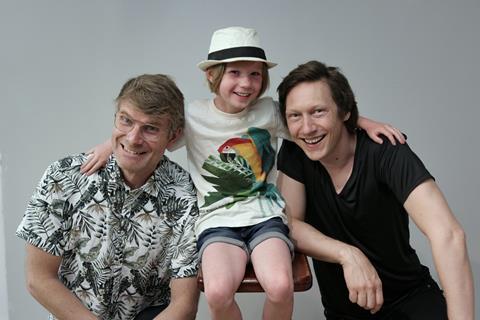 Netherlands-based sales company Dutch Features Global Entertainment has acquired world rights to Christian Lo's upcoming family comedy Mini-Zlatan And Uncle Darling.
The film will shoot in Stockholm in July for delivery in spring 2022; Dutch Features is starting pre-sales at the Pre-Cannes Screenings.
Based on the children's book by Swedish author Pija Lindenbaum, the story follows Ella, nicknamed Mini-Zlatan, who looks forward to spending a week with her favourite uncle Tommy. But when Tommy's new boyfriend Steve shows up, Ella is determined to get rid of him. The screenwriters are Ella Lemhagen, Janne Vierth and Sara Sjöö.
Eight-year old Agnes Colliander will star with Simon J. Berger.
Petter Lindblad and Sara Sjöö are producing for Sweden's Snowcloud Films, with Nicholas Sando of Norway's Filmbin, and Marleen Slot of Dutch outfit Viking Film
Lo's past films include Los Bando, also produced with Snowclould.
Lindblad said: "After producing Siv Sleeps Astray, which premiered as the opening film of the Berlinale Generation kplus in 2016 and also based on a book by Pija Lindenbaum, we wanted to continue working with her great stories. Now that we have found the right book, and after the great experience we had with Christian working on his previous film Los Bando, we are very much looking forward to shooting this film with an incredibly talented team.
Dutch Features, headed by Pim van Collem, has a slate that also includes Finland-Norway-Netherlands coproduction Sihja- The Rebel Fairy; upcoming Belgian family adventure The Ghastly Brothers by Michael and Andrew Van Ostade; Colombian series Storytime with Sound Effects; and Emmy-winning web series #martyisdead.