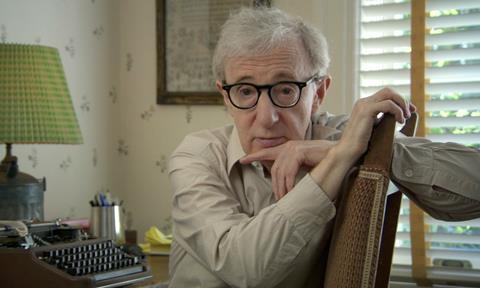 UPDATE: Dylan Farrow has spoken of alleged sexual assault by her adoptive father Woody Allen in her first TV interview on the subject on Thursday (January 18), prompting the director to deny the claims.

Farrow told CBS's This Morning that on August 4 1992 Allen took her into a small attic crawl space in her mother Mia Farrow's Connecticut home and molested her.
"He instructed me to lay down on my stomach and play with my brother's toy train that was set up," Farrow, 32, told interviewer Gayle King. "And he sat behind me in the doorway and as I played with the toy train, I was sexually assaulted."
Allen was never charged in relation to the alleged incident and issued a statement denying the allegations.
"When this claim was first made more than 25 years ago, it was thoroughly investigated by both the Child Sexual Abuse Clinic of the Yale-New Haven Hospital and New York State Child Welfare. They both did so for many months and independently concluded that no molestation had ever taken place. Instead, they found it likely a vulnerable child had been coached to tell the story by her angry mother during a contentious breakup.
"Dylan's older brother Moses has said that he witnessed their mother doing exactly that – relentlessly coaching Dylan, trying to drum into her that her father was a dangerous sexual predator. It seems to have worked – and, sadly, I'm sure Dylan truly believes what she says.
"But even though the Farrow family is cynically using the opportunity afforded by the Time's Up movement to repeat this discredited allegation, that doesn't make it any more true today than it was in the past. I never molested my daughter – as all investigations concluded a quarter of a century ago."
Several actors have distanced themselves from the director including Timothée Chalamet and Rebecca Hall, who have said they will donate their pay from the upcoming A Rainy Day In New York to charity.
On Thursday Colin Firth issued a statement to the Guardian in which he said he would not work with Allen again. Firth starred in the 2014 rom-com Magic In The Moonlight.