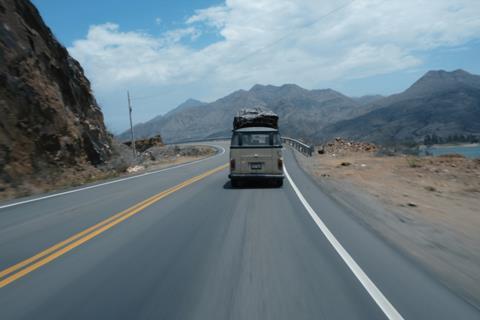 Irish sales outfit Silver Mountain, has acquired international rights to Borja Alcalde's feature documentary The Sacred Family. The film will have its world premiere at the 75th Edinburgh International Film Festival (August 12-20).
The Spanish-language documentary follows a Peruvian family living in the Sacred Valley of the Incas who embark on a road trip to the Amazon rainforest and grapple with the ever-growing pull of modern technology.
It is Alcalde's directorial and producing feature debut with UK producer Adam Dawtrey, whose credits include A Story Of Children & Film, executive producing. Screen Scotland, BFI Doc Society and Wav Lab Studio have co-financed the feature.
Silver Mountain is the sales arm of Carey Fitzgerald's Cork-based Silver Mountain Productions.
"Borja Alcalde's poetic cinematography and imagery of Peru is stunning and it's refreshing to see a story about a Shaman family focusing on their dynamics as people like you and I," said Silver Mountain's creative director Dominique Murphy-de Neef.
"La Sagrada Familia educates us on their culture while also showing us that we all experience many of the same things in life. It also reminds us about the beauty of spending time with your loved ones, the importance of connecting with nature, and how discovering your own people and culture can help you design the life you want to live."
The Sacred Family will screen in the 'heartbreakers' strand of the Edinburgh festival.