EXCLUSIVE: Jussi Hiltunen's Lapland-set feature is screening at Goteborg's Nordic Film Market and Berlin's EFM.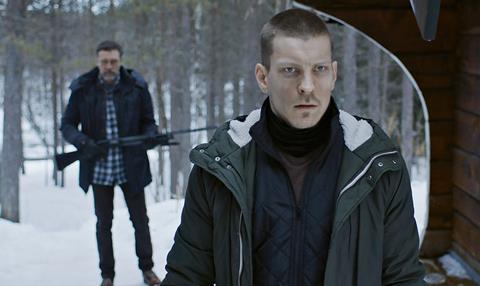 LevelK has taken on sales for Jussi Hiltunen's Finnish dramatic thriller Law Of The Land.
The Denmark-based sales company will screen the film at Berlin's EFM and it is also screening for industry at this week's Nordic Film Market in Goteborg.
The film is a modern Western set in Arctic Lapland on the Finnish-Swedish border.
The story follows Lasse, a retiring policeman who gets caught in between two men trying to kill each other.
Nordisk Film released in January in Finland.
Producers are Kai Nordberg and Kaarle Aho for Making Movies in co-production with Joachim Lyng of Sweet Films (Norway) and Svein Andersen & Kjetil Jensberg of FilmCamp (Norway).
The $2.6m (€2.4m) film was backed by the Finnish Film Foundation, YLE, Eurimages, the Norwegian Film Institute, Creative Europe and FilmCamp.
Finnish director Hiltunen, whose credits include Berlinale 2012 short All Hallow's Week, said of his debut feature, "My relationship with my father was difficult. He was distant and anguished man that was difficult to approach. He had painful things in his past that burdened him through his life. I never got a chance to sort things out with my father. However, the film's protagonist, Lasse Kuntonen, tries to do the things my father failed. He would like to be reconciled with his sons."
The cast features Ville Virtanen, Antti Holma and Mikko Neuvonen.
LevelK also has two films being pitched as part of Goteborg's Work In Progress sessions, Henrik Martin Dahlsbakken's The Outlaws from Norway and Christian Tafdrup's A Horrible Woman from Denmark.